On the Arabian Peninsula's southeastern coast, Oman is increasingly influential in the global shipping and logistics sphere. Its strategic location and distinctive business climate enable substantial trade, notably in heavy and oversized equipment, bridging the U.S. and Middle Eastern markets. This webpage offers a deep dive into Oman's demographic and economic landscapes, emphasizing its international trade role, especially in transporting heavy and oversized equipment. It highlights the growing opportunities for U.S. exporters, exploring Oman's trade dynamics, critical sectors in heavy equipment trade, and the accompanying challenges and prospects in exporting from the U.S. to Oman.
Oman, known as the Sultanate of Oman, is a country located on the southeastern coast of the Arabian Peninsula in Western Asia. Its population, predominantly Arab, is around 4.6 million, with a unique blend of ethnic groups and cultures. The Omani Rial (OMR), known for its high value against most currencies, serves as its currency. Oman operates in the Gulf Standard Time zone (UTC+4) without daylight saving time adjustments. The country's economy is significantly influenced by trade, historically centered around commodities like dates, fish, and incense. Recently, Oman has diversified its economy, with a strong focus on tourism and trade, leveraging its strategic location in the Persian Gulf. The nation's economy is bolstered by its oil reserves, although it has actively worked towards diversification to reduce its dependence on oil. Oman's stable political climate and developed infrastructure make it an attractive destination for investment in the Middle East.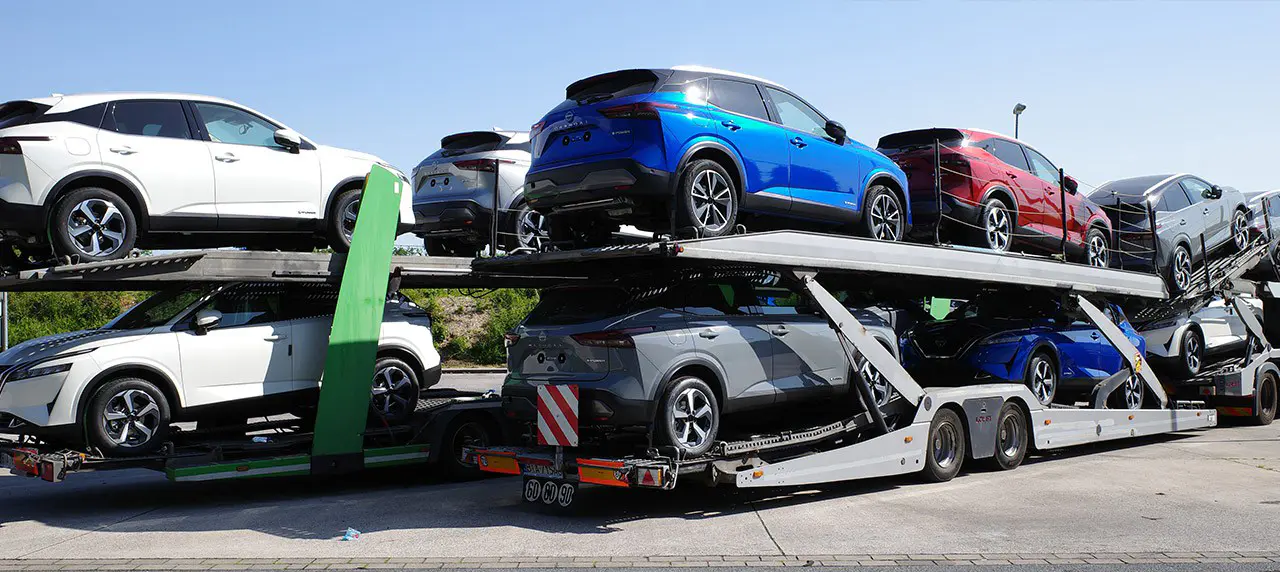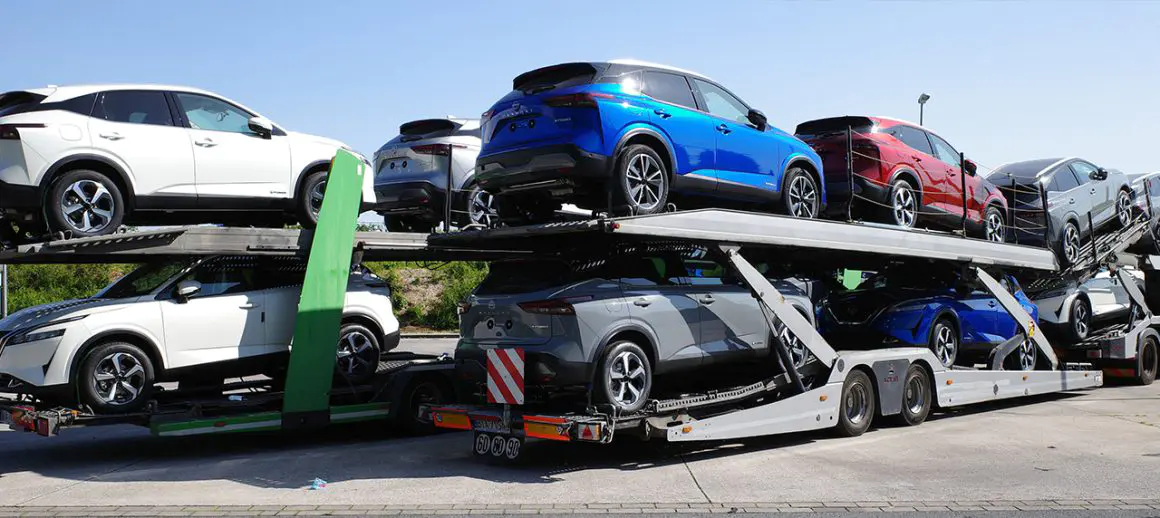 With its strategic location and advanced infrastructure, Oman is a key trade partner for the U.S., hosting approximately 100 American companies. On a post-COVID-19 upswing, its economy is actively diversifying from oil and gas. This shift is supported by Sultan Haitham bin Tarik Al Said's incentives for foreign investment, particularly in the Duqm free trade zone. The U.S.-Oman Free Trade Agreement further bolsters these efforts, facilitating significant trade in heavy equipment. 2022 U.S. exports to Oman reached $1.5 billion, with overall imports at $36.9 billion.
Key Sectors Involved in U.S.-Oman Heavy Equipment Shipments
Key sectors in U.S.-Oman heavy equipment shipments include:
Vehicle Imports: Oman imports a range of vehicles, including passenger vehicles and equipment for construction, airports, and ports. This includes vehicles such as buses, aircraft, and cranes.
Construction and Infrastructure: Oman invests in construction projects requiring heavy machinery for developments in deep water ports like Duqm and infrastructure such as sewage treatment, water desalination, power plants, and telecommunications.
Rail and Transportation Projects: Oman plans to restart its rail project for GCC line connectivity. It is considering a rail link between Sohar Port and Khazaen, demanding rail-related heavy machinery.
Industrial and Manufacturing Growth: The Sohar free zone is central to Oman's downstream manufacturing growth, attracting manufacturing facilities and distribution centers and necessitating diverse industrial equipment.
These sectors demonstrate Oman's diverse and growing demand for heavy equipment, with the U.S. being a key supplier.
Opportunities When Exporting from the U.S. to Oman
Oman presents significant opportunities for U.S. exporters of heavy, oversized equipment, driven by robust development plans and a growing construction equipment market. Politically stable and strategically located, Oman is enhancing its role as a logistical hub with investments in ports and infrastructure. The construction equipment market, dominated by earthmoving equipment, is set to grow, fueled by public infrastructure projects and housing expansion. With Oman's Vision 2040, substantial investments in logistics, energy, mining, and other sectors are planned. The positive trade balance between the U.S. and Oman in 2023 further underscores the potential for U.S. exporters in this expanding market.
Challenges When Exporting from the U.S. to Oman
Exporting items to Oman, like any international trade activity, involves various challenges. Here's a bulleted list of some common challenges:
Regulatory Compliance:
Navigating through Oman's import regulations and customs procedures.
Ensuring compliance with local laws and international export regulations.
Cultural and Language Barriers:
Overcoming language differences for effective communication.
Understanding and respecting cultural nuances in business practices.
Logistics and Transportation:
Managing long-distance shipping and ensuring timely delivery.
Dealing with the complexities of international logistics, including transportation modes and routing.
Currency Fluctuations:
Managing risk associated with exchange rate fluctuations.
Pricing products competitively while accounting for currency differences.
Quality Standards and Certifications:
Ensuring products meet Oman's quality standards and certifications.
Adapting products to meet local preferences and standards.
Payment and Credit Risks:
Establishing secure and efficient payment methods.
Managing credit risks and ensuring timely payments.
Intellectual Property Protection:
Protecting patents, trademarks, and copyrights in a foreign market.
Understanding Oman's intellectual property laws.
Oman's strategic location along the Gulf of Oman and the Indian Ocean has facilitated the development of several major ocean freight ports, which play a critical role in the country's economy and its aspirations in global logistics. Here's an overview of the leading ocean freight ports in Oman:
Port of Salalah (Dhofar Governorate): A leading transshipment hub, it's one of the largest ports globally. Operational since 1998, it has a capacity of 2.2 million TEU and plays a crucial role in Oman's economy.
Port of Sultan Qaboos (Muscat): This port adds to Oman's extensive maritime infrastructure.
Port of Duqm (Al Wusta Region): An important deep-water port, nearly fully operational, central to Oman's coastal activities.
Port of Sohar (Al Batinah Region): Located midway between Dubai and Muscat, this deep-water port is a strategic part of Oman's goal to become a top global logistics hub by 2040.
Port of Qalhat (Ash Sharqiyah Region): Contributes to the diversity of Oman's port infrastructure.
WHY WORK WITH ATLANTIC PROJECT CARGO?
ATLANTIC PROJECT CARGO CAN HELP YOU ESTABLISH AN INTERNATIONAL PARTNERSHIP WITH Oman​
The transport services we offer from the USA to Oman and from Oman to the USA: