Dedicated to delivering excellence, Atlantic Project Cargo specializes in the seamless transportation of heavy agricultural and industrial machinery, yachts, perishable goods, medical equipment, and advanced technology to and from the United States.
Transporting heavy and oversized items across international borders demands an in-depth understanding of the destination country's trade dynamics, regulations, and industrial landscape. Shipping to the UK, a well-established economy with strong global trade, is an ideal destination for many exporters. Engaging with a partner who is well-versed in the protocols for shipping heavy and oversized items to and from the UK is crucial, ensuring an efficient and smooth transportation process.
The UK, comprising England, Scotland, Wales, and Northern Ireland, presents unique characteristics vital for global businesses. English is the primary language, easing communication and business transactions for international companies.
The UK has a population of 67 million people spread across different time zones. This can often influence business coordination and scheduling. The country operates on Greenwich Mean Time (GMT) and British Summer Time (BST) during daylight saving periods.
The UK currency is the British Pound (GBP), which is known for its stability and provides a predictable financial environment for international trade. Understanding these critical aspects of The UK is essential for navigating business and logistical challenges in exporting to this market.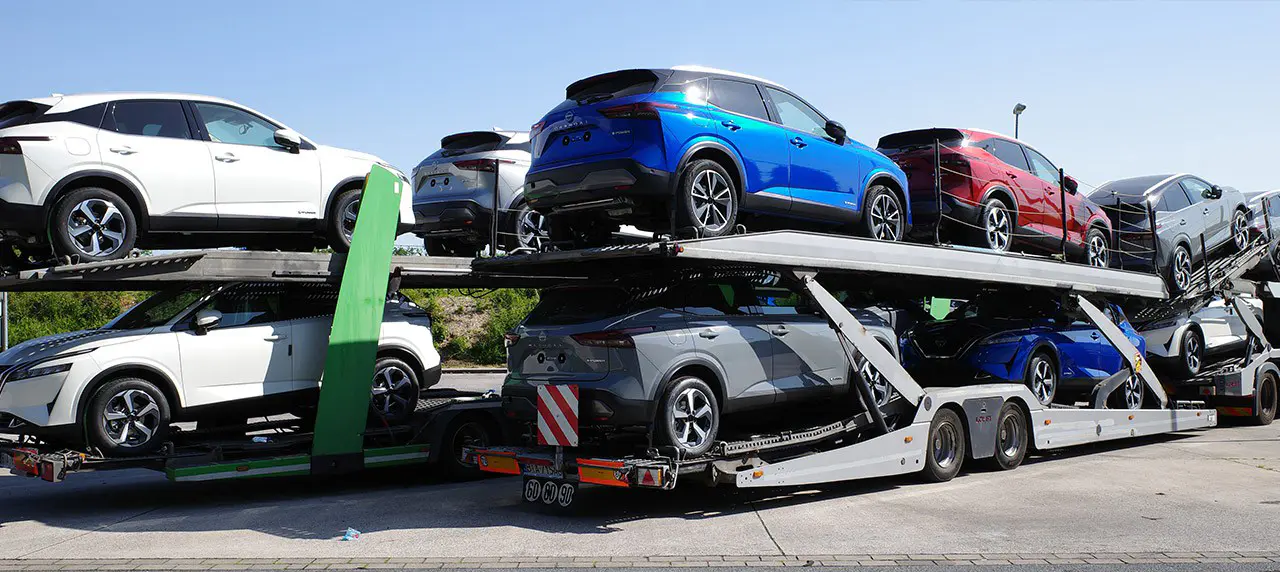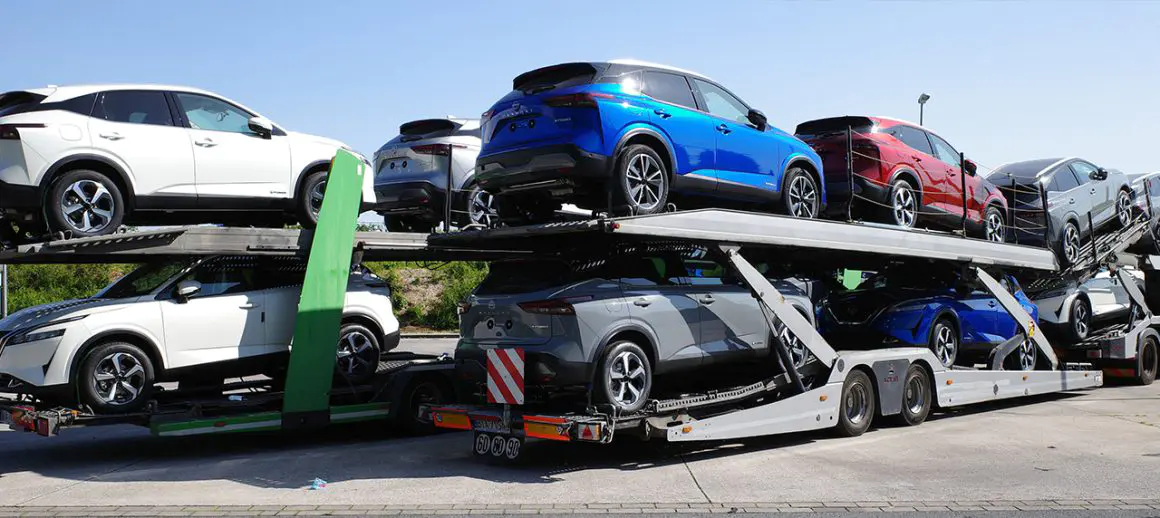 The UK maintains a dynamic trade relationship with numerous countries, including the United States. The exchange of heavy and oversized equipment is vital in this relationship, supporting the growth of various sectors in both nations. This trade is supported by established freight and transportation networks, ensuring efficient and safe deliveries.
Heavy Equipment for Major Industries in the UK
With its diverse industries, the UK often imports heavy and oversized equipment to bolster its economic activities.
The automotive industry imports vehicles and heavy machinery for its automotive manufacturing sector.
The construction industry requires cranes, concrete mixers, pavers, and earthmovers.
In agriculture, tractors, combine harvesters, and plowing equipment are essential.
The energy sector, particularly renewable energy, imports wind turbine components and solar panel machinery.
The maritime industry, crucial for an island nation, involves shipping dredging machines, large boats, submersibles, and recreational boats like yachts.
It's important to note that The UK has strict regulations regarding imports to ensure environmental safety and compliance with local standards.
Exporting to the UK: Opportunities
Mining Equipment: The UK, particularly in areas like Wales and Scotland, has a mining history, creating opportunities for exporting mining equipment.
Construction Machinery: The ongoing development in urban and rural areas demands heavy construction machinery.
Agricultural Machinery: The UK's agricultural sector can benefit from advanced tractors, harvesters, and irrigation systems.
Renewable Energy Equipment: The growing renewable energy sector in the UK offers opportunities for exporting wind turbines and solar panels.
Transportation and Logistics Equipment: Heavy-duty trucks and logistic equipment are crucial for smoothly moving goods across the country.
Exporting to the UK: Shipping Challenges
Regulatory Compliance: The UK has strict import regulations for heavy machinery, requiring thorough understanding and compliance.
Customs Clearance and Duties: Navigating customs processes and understanding applicable duties are complex.
Local Competition: Established manufacturers and suppliers may challenge exporters due to their local market understanding and lower operational costs.
Technical Support and After-Sales Service: Providing local service centers or partnerships is essential for customer satisfaction.
Environmental Concerns: The UK prioritizes environmental sustainability, and imported equipment must meet its standards.
Ocean Freight Ports in The UK
The UK's strategic location and status as an island nation make its ports crucial for international and domestic trade. Major ports include:
Port of Felixstowe: The Port of Felixstowe is the UK's busiest container port, known for its deep-water handling capabilities and extensive rail and road links across the country.
Port of Southampton: This is a major passenger and cargo port in the central part of the south coast of England, renowned for handling automotive and cruise ships.
Port of London: Serving the capital city, the Port of London is an essential hub for various cargoes, including containers, bulk commodities, and forest products.
Port of Liverpool: Situated on the west coast, the Port of Liverpool is a primary container, bulk, and general cargo port with historic significance in transatlantic trade.
Port of Immingham: The largest port in tonnage in the UK, Immingham is located on the east coast and primarily handles bulk commodities and roll-on/roll-off traffic.
Port of Dover: Known as the "Gateway to Europe," Dover is a critical port for ferries and roll-on/roll-off traffic between the UK and continental Europe.
Port of Grimsby: Located on the east coast, Grimsby is a leading car import terminal supporting offshore wind energy operations.
Port of Tees and Hartlepool: These combined ports on the northeast coast are significant for handling bulk cargoes, especially in the chemical and steel industries.
Port of Bristol: Located on the west coast, the Port of Bristol is a versatile port handling a wide range of cargo, including containers, cars, and bulk commodities.
Port of Tyne: Situated in the northeast of England, the Port of Tyne is a critical player in the handling of bulk cargoes, containers, and automotive logistics.
WHY WORK WITH ATLANTIC PROJECT CARGO?
ATLANTIC PROJECT CARGO CAN HELP YOU ESTABLISH AN INTERNATIONAL PARTNERSHIP WITH UK​
The transport services we offer from the USA to UK and from UK to the USA: