Atlantic Project Cargo recognizes the critical role lumber plays in the success of your construction operations. Our extensive experience and comprehensive services ensure that your materials, such as lumber, receive the utmost care, regardless of size. Our team can haul raw materials using our vast network and knowledge of laws, regulations, and permits.
With over two decades of industry leadership, Atlantic Project Cargo is the trusted choice for construction equipment and building materials. We will transport them quickly and professionally.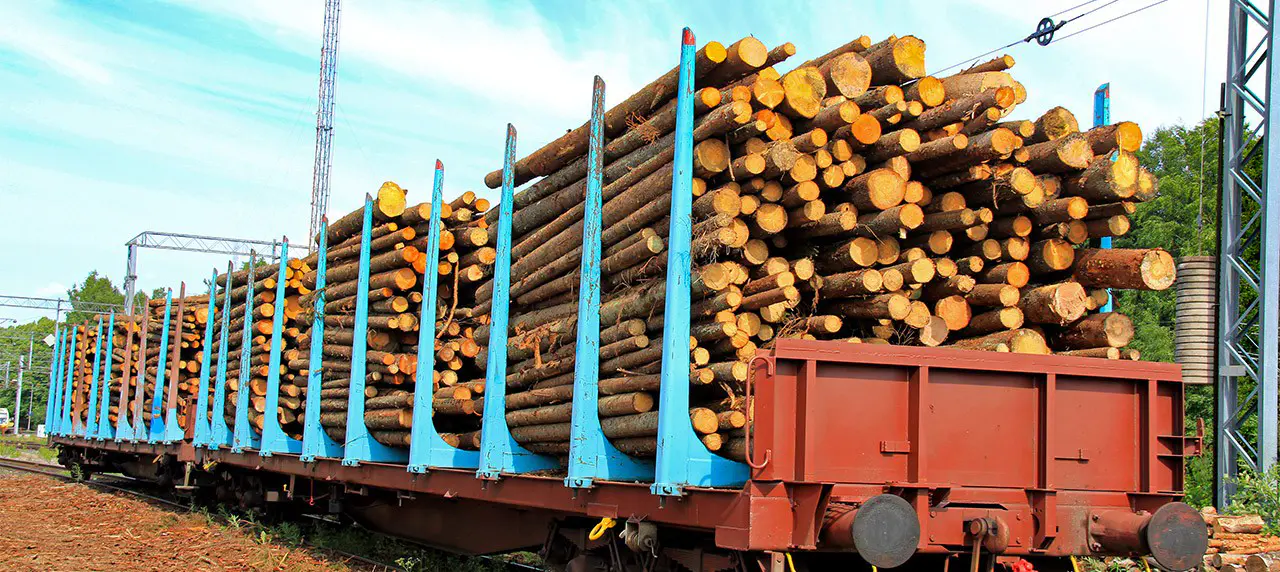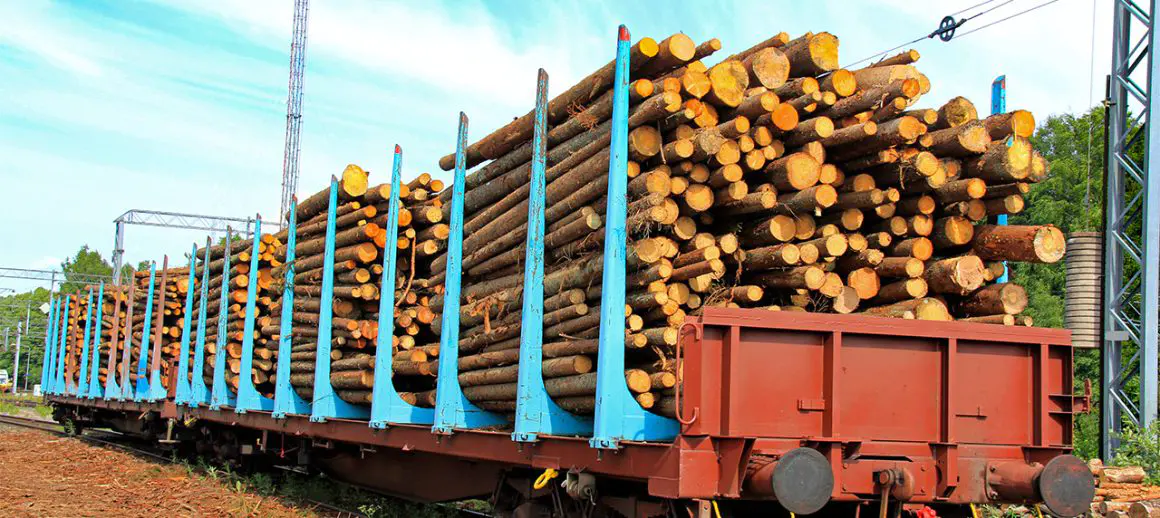 Lumber, a naturally renewable resource, is vital in various construction applications. Manufacturers use it to build homes, furniture, and infrastructure due to its strength, versatility, and aesthetic appeal. Also, lumber is crucial in other industries, such as manufacturing paper, creating decorative items, musical instruments, and even specialized sports equipment. Its wide range of applications underlines its importance in our everyday lives.
Softwood Lumber: Generally sourced from coniferous trees like pine, cedar, and spruce, softwood is typically used for construction.
Hardwood Lumber: Durable hardwoods, such as oak, maple, and walnut, help create furniture and flooring.
Plywood is created by gluing thin layers of wood veneers.
Particle Board: Another engineered wood, particle board comes from wood chips, sawmill shavings, or sawdust and has a synthetic resin or other suitable binder.
Medium-density fiberboard (MDF) is a high-grade composite material that often performs better than solid wood.
Oriented Strand Board (OSB) is engineered lumber similar to particle board. It's formed by adding adhesives and then compressing layers of wood strands in specific orientations.
Laminated Veneer Lumber (LVL) is made by bonding thin wood veneers in a large billet. LVL is also engineered wood with consistent strength characteristics.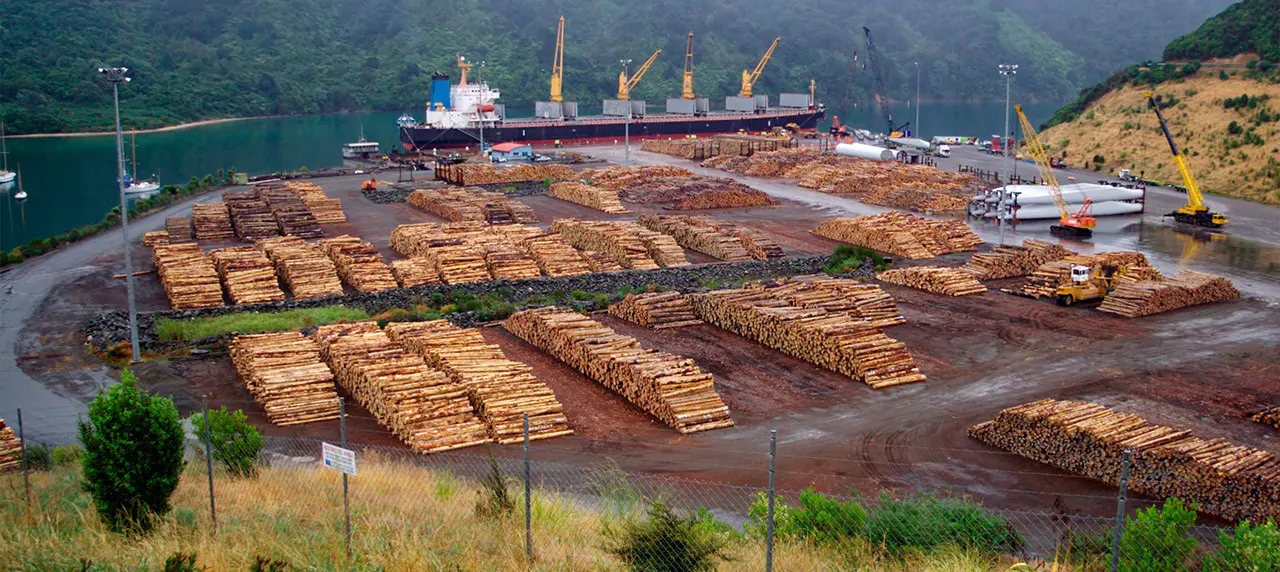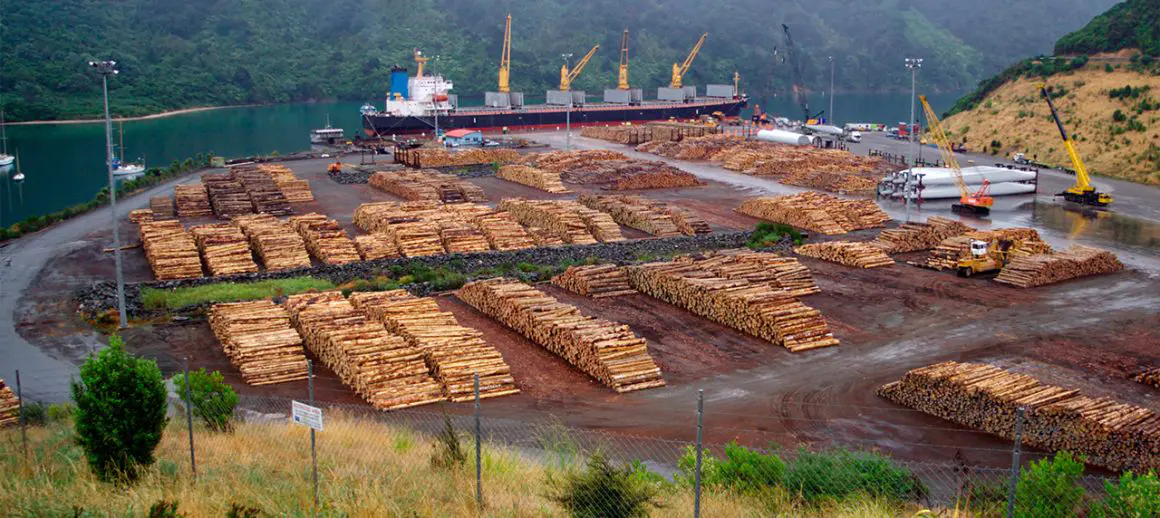 MOVING LUMBER ACROSS THE COUNTRY
Transportation of heavy cargo, heavy equipment, and industrial machinery from state to state or across the country employ various methods to ensure safe and efficient delivery, including:
Railway Transport: Economical for moving bulky machinery across vast distances without urgent deadlines.
Road Shipping Methods:
• Flatbed Trailers: Commonly used for large machinery, ensuring secure anchoring.
• Semi-Truck: Suitable for medium-sized machinery with route flexibility.
• RGN (Removable Gooseneck): Ideal for tall machinery with a detachable front.
• Lowboy and Gooseneck Trailers: Suitable for moving tall and heavy machinery.
"Oversize load" signs and security vehicles are common for transporting oversized equipment.
INTERNATIONAL SHIPPING OF LUMBER
International shipping of the heavy machinery and cargo requires a thorough strategy to navigate the complex issues associated with international logistics, including compliance with international shipping regulations, customs procedures, and logistics management across vast global distances.
Atlantic Project Cargo offers clients expertise in both ocean freight and air freight:
Ocean Freight:
• RoRo (Roll-on/Roll-off): Cost-efficient for wheeled cargo.
• Flat Rack Shipping: Utilizes open-sided flat rack containers for oversized machinery.
• Container Shipping: Suitable for smaller machinery or components.
• LoLo (Lift-on/Lift-off): Utilizes cranes for non-drivable items.
Air Freight:
While being a more expensive alternative to ocean shipping, air freight is a viable option for the time-sensitive shipment of heavy and oversized cargo.
FACTORS AFFECTING THE COST OF LUMBER SHIPPING
The weight and dimensions of the equipment significantly affect the price.
The transportation distance also factors in, with longer distances incurring higher costs.
The choice of transportation method, whether by land, sea, or air, can impact the cost.
Import and export duties, taxes, and insurance also affect shipping costs.
ADVANTAGES OF LUMBER SHIPPING​ WITH ATLANTIC PROJECT CARGO
Specialized Heavy And Outsized Cargo.
We are uniquely skilled in delivering expertise when managing the distinct challenges tied to transporting Heavy Cargo Equipment.
Global Logistic Network.
We deliver efficient, timely, and dependable international cargo movements.
Tailored Shipping Solutions.
We provide custom transport plans suited to your equipment's specifications and destination.
Comprehensive Regulatory Compliance.
Our team ensures timely deliveries by adhering to shipping laws and regulations at all stages.
Cost-Effective Options.
Collaborative planning to secure budget-friendly and safe transportation for your heavy and oversized cargo.
ADDITIONAL SERVICES ATLANTIC PROJECT CARGO OFFERS​
Atlantic Project Cargo provides comprehensive shipping services on all types of equipment, including: