Owning a yacht or boat is a dream for many. However, when it comes to transporting these prized possessions internationally, it can be a daunting task. Atlantic Project Cargo understands the pain customers may experience when attempting to move their yacht or boat without skilled help. That's why we offer professional yacht and boat international shipping and export services to ensure our clients' seamless and stress-free process.
Getting your yacht from one port to another or moving your boat/yacht a short distance to a haul-out or refit without skilled help can be an ordeal. Atlantic Project Cargo recognizes customers' challenges and frustrations regarding yacht and boat transportation logistics. We aim to alleviate this pain by providing reliable and efficient international boat shipping and export services tailored to your needs.
How Much Does It Cost to Ship a Boat or a Yacht Internationally?
The cost of shipping a boat or yacht internationally depends on several factors, including the size, weight, destination, and chosen shipping method. Requesting a quote from Atlantic Project Cargo to obtain accurate pricing for your specific shipping requirements is essential.
Our team of experts will evaluate your requirements and offer you a fair and transparent quote. We will consider all necessary factors to ensure a hassle-free and economical transportation experience.
Types of Transporting Boats
Atlantic Project Cargo offers shipping services for many boats and yachts. Whether you own a yacht, boat, vessel, sailboat, racing boat, mega yacht, superyacht, or commercial vessel, at our company, we possess the expertise and resources required to oversee the transportation of a diverse range of watercraft effectively. Whether it be large or small vessels, we have the capabilities to handle the logistics and ensure a smooth and secure process.
Our team understands each category's unique requirements and handling procedures, ensuring that your boat or yacht is handled carefully throughout the shipping process.
Major Departure Ports in the USA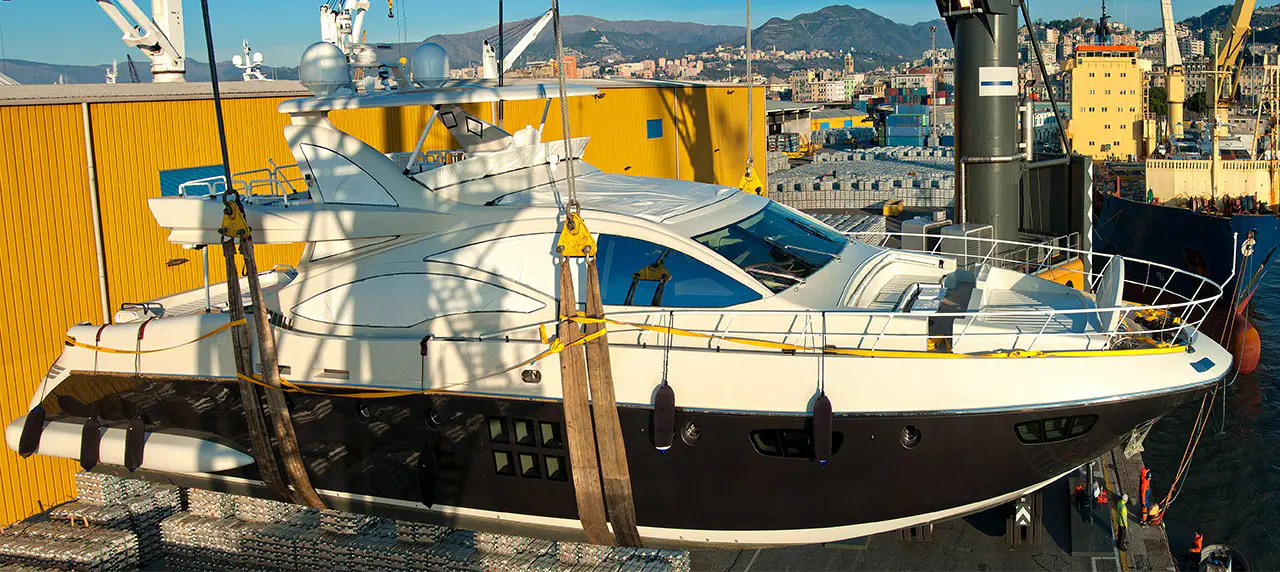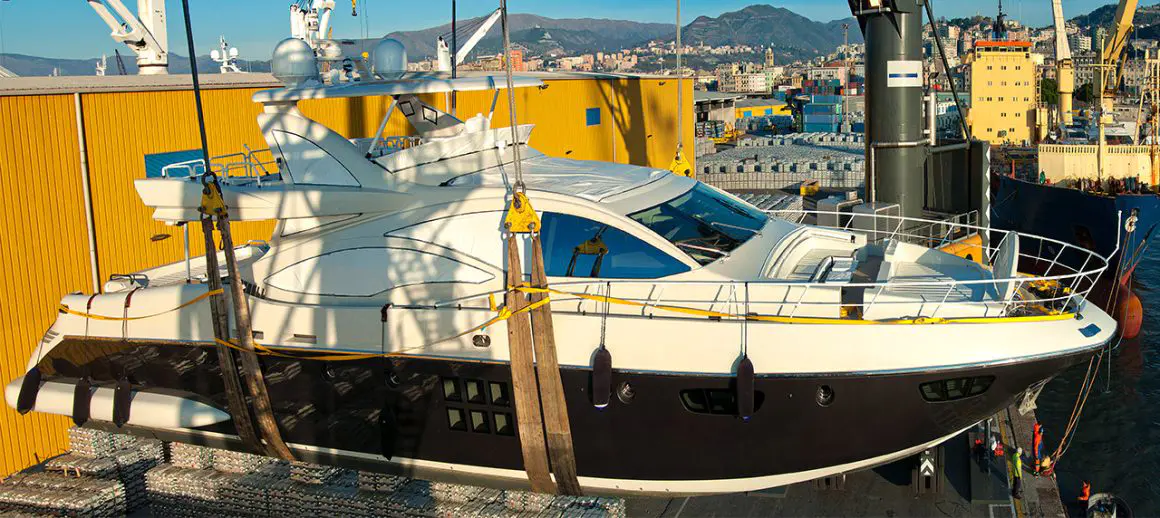 Atlantic Project Cargo operates through major departure ports in the United States, strategically located for efficient yacht and boat international shipping and export. Some of the important departure ports we work with include:
Miami, Florida
Fort Lauderdale, Florida
Port Everglades, Florida
New York City, New York
Los Angeles, California
Houston, Texas
Seattle, Washington
Savannah, Georgia
Norfolk, Virginia
These departure ports offer convenient access to international yacht shipping routes, allowing for smooth transitions and reliable connections to various destinations around the globe.
Popular Overseas Destinations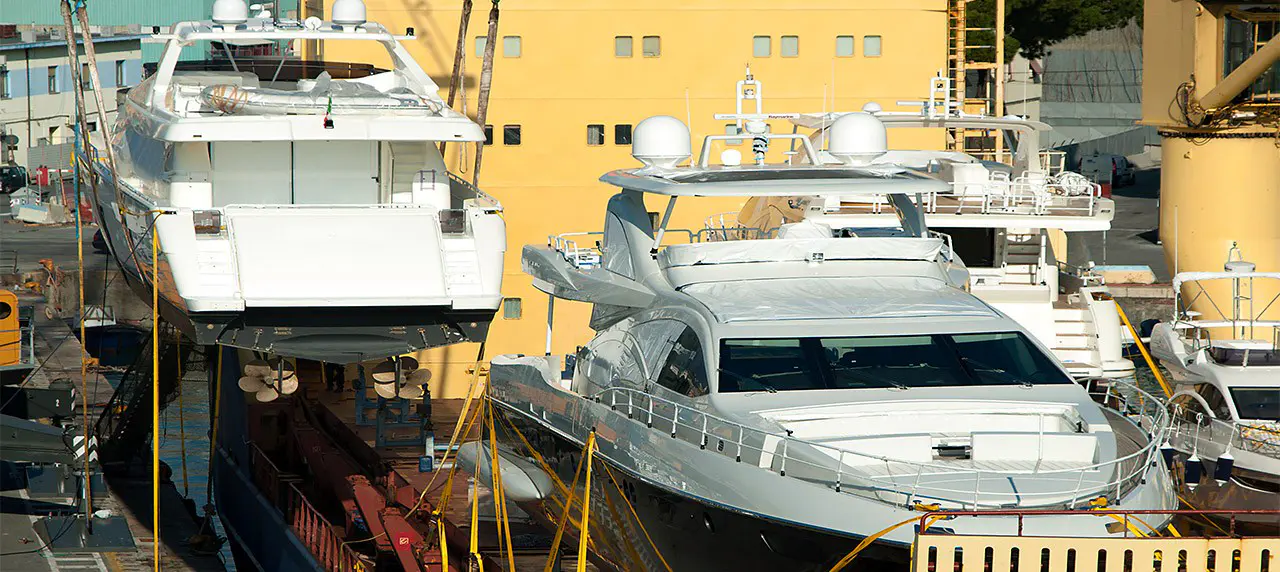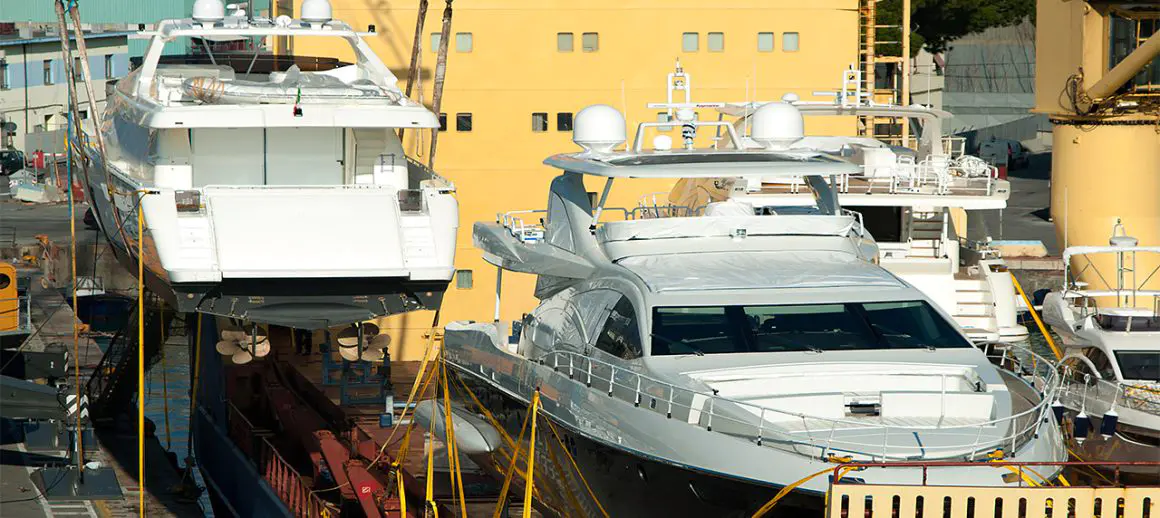 Atlantic Project Cargo provides yacht and boat shipping services to popular overseas destinations worldwide. Whether you wish to sail the Mediterranean, explore the Caribbean, or cruise the South Pacific, we can facilitate the transportation of your boat or yacht to the following destinations, among others:
Mediterranean ports (Spain, France, Italy, Greece, Croatia, etc.)
Caribbean islands (Bahamas, British Virgin Islands, St. Maarten, Antigua, etc.)
South Pacific islands (Tahiti, Fiji, Australia, New Zealand, etc.)
Middle Eastern ports (Dubai, Abu Dhabi, Qatar, etc.)
Asian ports (Hong Kong, Singapore, Thailand, Malaysia, etc.)
These destinations offer breathtaking cruising grounds and exceptional boating experiences. Atlantic Project Cargo can ensure your vessel arrives safely and on schedule.
4 Methods for Shipping a Boat/Yacht Overseas
Atlantic Project Cargo offers multiple methods for shipping a boat or yacht overseas, providing flexibility and tailored solutions based on your specific needs. The following are the four primary methods for shipping a boat or yacht overseas:
Container shipping involves placing the boat or yacht inside a shipping container for transportation. This method offers protection from the elements and allows for secure handling throughout the journey. It is suitable for smaller boats and yachts quickly loaded and secured within a standard container.
Atlantic Project Cargo ensures the container is adequately prepared, secured, and loaded onto the shipping vessel to prevent any damage during transit. Our experienced team handles all the necessary logistics and documentation to ensure a smooth container shipping process.
RoRo shipping is a renowned method for transporting boats and yachts. With this method, the vessel is driven or towed onto a specialized RoRo vessel using ramps. Once the vessel is secure for transportation, it can unload at the destination port by rolling it off the same ramps used for loading. This process ensures a safe and efficient vessel transfer to its intended location.
This method is particularly suitable for larger boats and yachts that are self-propelled or have their means of transportation. It offers convenience, efficiency, and the ability to load and unload the vessel quickly.
Atlantic Project Cargo works closely with reputable RoRo shipping providers to ensure the safe and secure transportation of your boat or yacht using this method.
Lift-on/Lift-off (LoLo) Shipping
Lift-on/lift-off (LoLo) shipping involves cranes or specialized lifting equipment to load and unload boats and yachts onto and off the shipping vessel. Due to their size or configuration, this method is used for larger vessels that cannot transport using RoRo or container shipping methods.
Atlantic Project Cargo coordinates the entire lift-on/lift-off process, ensuring the safe handling of your boat or yacht. We work with experienced operators and utilize suitable equipment to minimize the risk of damage during the loading and unloading operations.
Berth to-berth shipping covers the entire transportation process, from the departure to the final destination port. It includes all the necessary logistics, such as loading, securing, transportation, unloading, and delivering the boat or yacht.
Atlantic Project Cargo manages every aspect of the berth-to-berth shipping process, providing a turnkey solution for your international boat or yacht transportation needs. Our team ensures that your vessel is handled with great care and attention to detail, guaranteeing a smooth and worry-free shipping experience.
Benefits of Choosing Yachts and Boats Shipping Service by Atlantic Project Cargo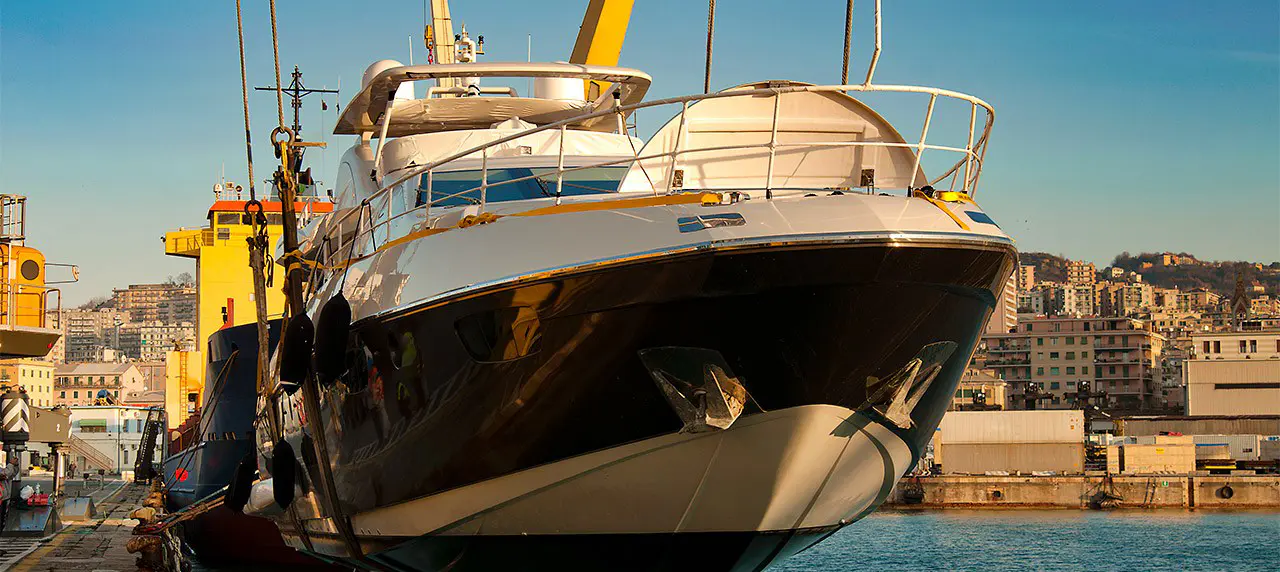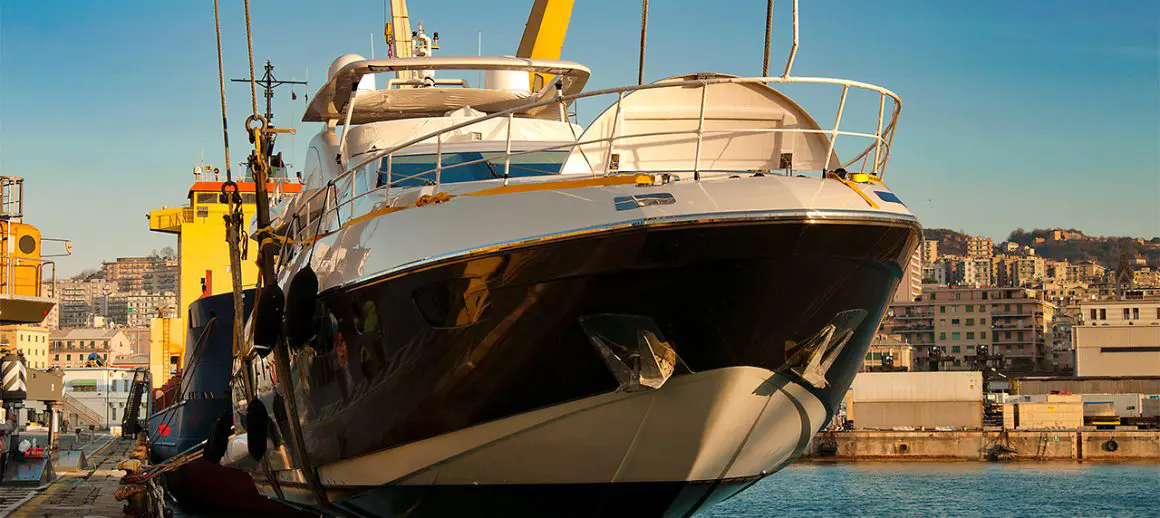 Selecting Atlantic Project Cargo for your yacht and boat shipping needs comes with a range of benefits:
Expertise and Experience
With multiple years of experience in the shipping industry, Atlantic Project Cargo has the expertise and knowledge to handle the intricacies of yacht and boat transportation. Our team of professionals understands the unique requirements and challenges involved, ensuring that your vessel is in capable hands throughout the shipping process.
Tailor-Made Solutions
Atlantic Project Cargo provides customized shipping solutions tailored to your specific needs. Whether you require special handling, specific departure ports, or assistance with customs and documentation, our team works closely with you. It creates a personalized plan that meets your requirements.
Global Networks and Partnerships
We have established a vast network of trusted partners worldwide, enabling us to provide reliable and efficient yacht and boat shipping services to various destinations. Our partnerships ensure that experienced professionals handle your vessel and that the shipping process is seamless and hassle-free.
Comprehensive Services
Atlantic Project Cargo offers comprehensive services that cover every aspect of the yacht and boat shipping process. From logistics planning to documentation, customs clearance, and secure transportation, we handle it all, allowing you to focus on other aspects of your boating adventures.
Cost-Effective Solutions
Atlantic Project Cargo understands the importance of cost-efficiency in international yacht and boat shipping. We leverage industry expertise and an extensive network to provide competitive pricing and quality services. Our affordable solutions align with your budgetary requirements.
Peace of Mind
By choosing Atlantic Project Cargo, you can have peace of mind knowing that your valuable yacht or boat is in safe hands. We prioritize the safety and security of the vessel throughout the shipping process, employing industry best practices and adhering to international regulations.
Excellent Customer Service
At Atlantic Project Cargo, we prioritize customer satisfaction and deliver exceptional service. Our team of professionals is available to address your inquiries, provide updates on the shipping progress, and ensure that your experience with us exceeds your expectations.
Reliable Timelines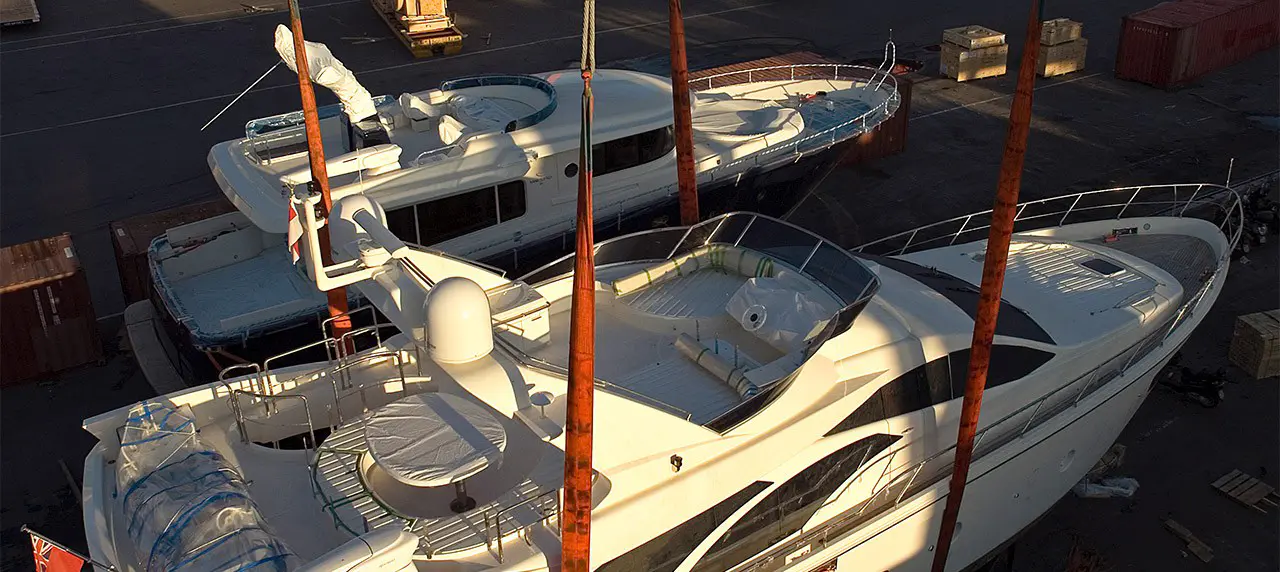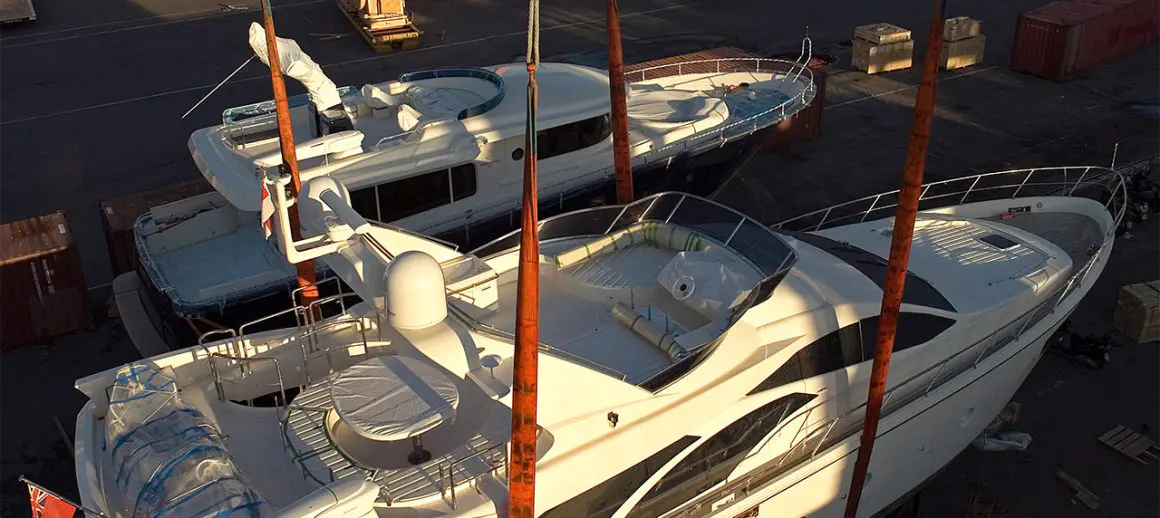 We understand the great importance of timely delivery and work diligently to ensure that your boat or yacht arrives at the destination within the agreed-upon timeframe. Our experienced team manages the logistics and closely monitors the progress to minimize delays and ensure a smooth shipping experience.
Door-to-Door Solutions
Atlantic Project Cargo offers convenient door-to-door shipping solutions, taking care of the entire transportation process from the origin location to the final destination. Our comprehensive services allow you to enjoy a hassle-free shipping experience without needing multiple intermediaries or additional logistics coordination.
Global Coverage
Atlantic Project Cargo provides global coverage whether you need to ship your yacht or boat to popular boating destinations in the Mediterranean, the Caribbean, the South Pacific, or any other international location. Our network of partners and resources allows us to facilitate shipping to various destinations worldwide.
Atlantic Project Cargo is your reliable partner for safe, efficient, cost-effective global shipping and export services for yachts and boats. With our extensive knowledge, worldwide network, comprehensive solutions, and unwavering commitment to customer satisfaction, we ensure a seamless and hassle-free shipping experience for our clients. Whether you're a passionate boat enthusiast, a proud yacht owner, or a business operator, we have the expertise and attention to detail to handle your yacht and boat shipping needs with the utmost care and professionalism. Reach out to us and discuss your requirements. Let us help you transport your valuable vessel to any destination globally.