At Atlantic Project Cargo, we recognize the critical role farm equipment plays in the success of your agricultural operations. Our extensive experience and comprehensive services ensure that your forage harvester is handled with care, regardless of size. Our team can haul various farm equipment using our vast network and knowledge of laws, regulations, and permits.
With over two decades of industry leadership, Atlantic Project Cargo is the trusted choice for farmers and agricultural specialists. We promise to safely, quickly, and professionally transport your farm equipment and heavy machinery.
What is a Forage Harvester?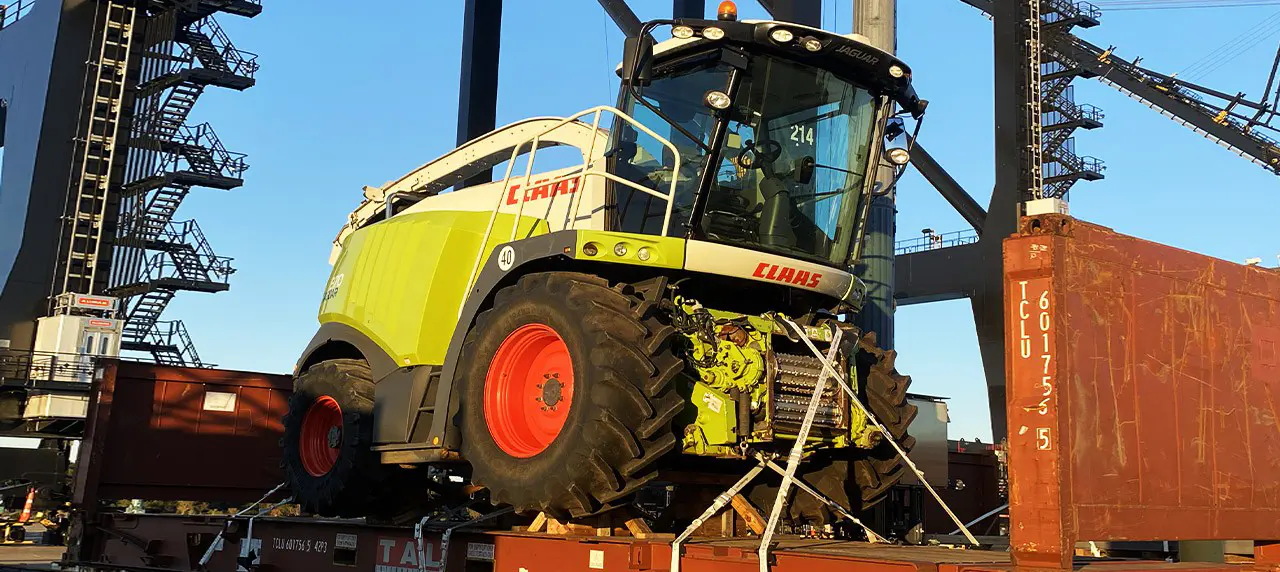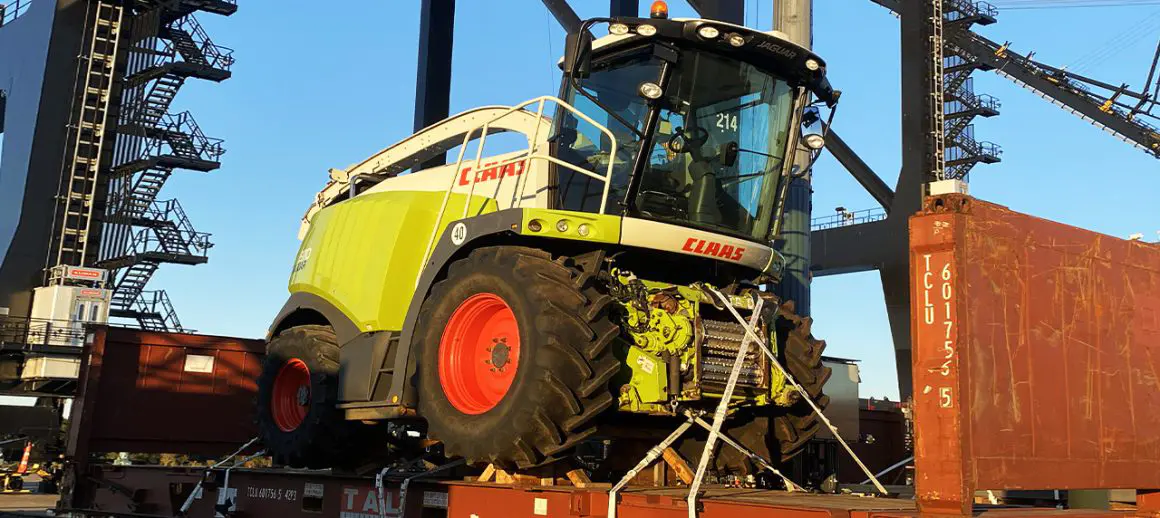 A forage harvester, or silage harvester, is a farm implement that reaps, collects, and chops crops into a form suitable for livestock feed or silage. The resulting product, often a mixture of grass, maize (corn), or other crops, is then compressed and stored in a silage clamp, bunker, or bags for future use. The primary purpose of a forage harvester is to facilitate fast and efficient collection and processing of crops, maximizing the nutritional value of the feed and increasing the productivity of livestock operations.
Forage Harvesters are Available in Various Types:
Self-Propelled Forage Harvesters are large, expensive machines with a propulsion system, typically used in commercial farming operations.
Trailed Forage Harvesters connect to a separate vehicle for propulsion, typically a tractor. They are smaller and less expensive than self-propelled versions.
Mounted Forage Harvesters are attached directly to the tractor and powered by the tractor's engine.
Precision Chop Forage Harvesters deliver a precise chop length, which can benefit certain livestock feed types.
Drum Forage Harvesters have a set of rotating drums that cut and collect the forage, commonly used for small to medium-sized farming operations.
MOVING forage harvester ACROSS THE COUNTRY
Transportation of heavy cargo, heavy equipment, and industrial machinery from state to state or across the country employ various methods to ensure safe and efficient delivery, including:
Railway Transport: Economical for moving bulky machinery across vast distances without urgent deadlines.
Road Shipping Methods:
• Flatbed Trailers: Commonly used for large machinery, ensuring secure anchoring.
• Semi-Truck: Suitable for medium-sized machinery with route flexibility.
• RGN (Removable Gooseneck): Ideal for tall machinery with a detachable front.
• Lowboy and Gooseneck Trailers: Suitable for moving tall and heavy machinery.
"Oversize load" signs and security vehicles are common for transporting oversized equipment.
INTERNATIONAL SHIPPING OF forage harvester
International shipping of the heavy machinery and cargo requires a thorough strategy to navigate the complex issues associated with international logistics, including compliance with international shipping regulations, customs procedures, and logistics management across vast global distances.
Atlantic Project Cargo offers clients expertise in both ocean freight and air freight:
Ocean Freight:
• RoRo (Roll-on/Roll-off): Cost-efficient for wheeled cargo.
• Flat Rack Shipping: Utilizes open-sided flat rack containers for oversized machinery.
• Container Shipping: Suitable for smaller machinery or components.
• LoLo (Lift-on/Lift-off): Utilizes cranes for non-drivable items.
Air Freight:
While being a more expensive alternative to ocean shipping, air freight is a viable option for the time-sensitive shipment of heavy and oversized cargo.
FACTORS AFFECTING THE COST OF forage harvester SHIPPING
The weight and dimensions of the equipment significantly affect the price.
The transportation distance also factors in, with longer distances incurring higher costs.
The choice of transportation method, whether by land, sea, or air, can impact the cost.
Import and export duties, taxes, and insurance also affect shipping costs.
ADVANTAGES OF forage harvester SHIPPING​ WITH ATLANTIC PROJECT CARGO
Specialized Heavy And Outsized Cargo.
We are uniquely skilled in delivering expertise when managing the distinct challenges tied to transporting Heavy Cargo Equipment.
Global Logistic Network.
We deliver efficient, timely, and dependable international cargo movements.
Tailored Shipping Solutions.
We provide custom transport plans suited to your equipment's specifications and destination.
Comprehensive Regulatory Compliance.
Our team ensures timely deliveries by adhering to shipping laws and regulations at all stages.
Cost-Effective Options.
Collaborative planning to secure budget-friendly and safe transportation for your heavy and oversized cargo.
ADDITIONAL SERVICES ATLANTIC PROJECT CARGO OFFERS​
Atlantic Project Cargo provides comprehensive shipping services on all types of equipment, including: