HAZMAT shipping refers to transporting hazardous materials, necessitating specialized shipping and handling procedures to mitigate potential risks. These materials encompass solids, liquids, and gases that could harm individuals if improperly stored or packaged. Both federal regulations and carrier-specific requirements govern the classification of HAZMAT goods, ensuring safe and compliant transportation.
Internationally shipping hazardous materials (HAZMAT) requires careful management and adherence to strict safety protocols. This aspect might not be relevant for some merchants, but for others, such as cosmetics brands dealing with hazardous substances, it becomes crucial to tailor their shipping strategies accordingly.
The transportation of dangerous goods demands specialized knowledge and compliance with regulations to minimize risks during transit. This article delves into HAZMAT shipping intricacies for safe transport and provides insights into the essential steps and regulations involved in safely shipping dangerous goods across borders.
WHO REGULATES HAZMAT SHIPPING?​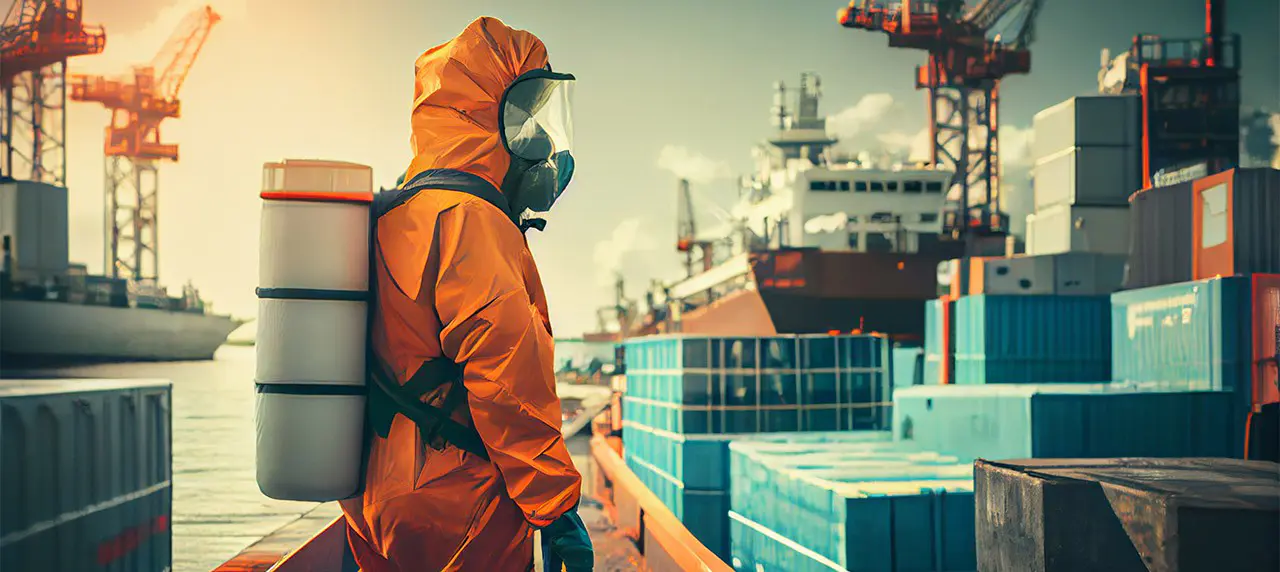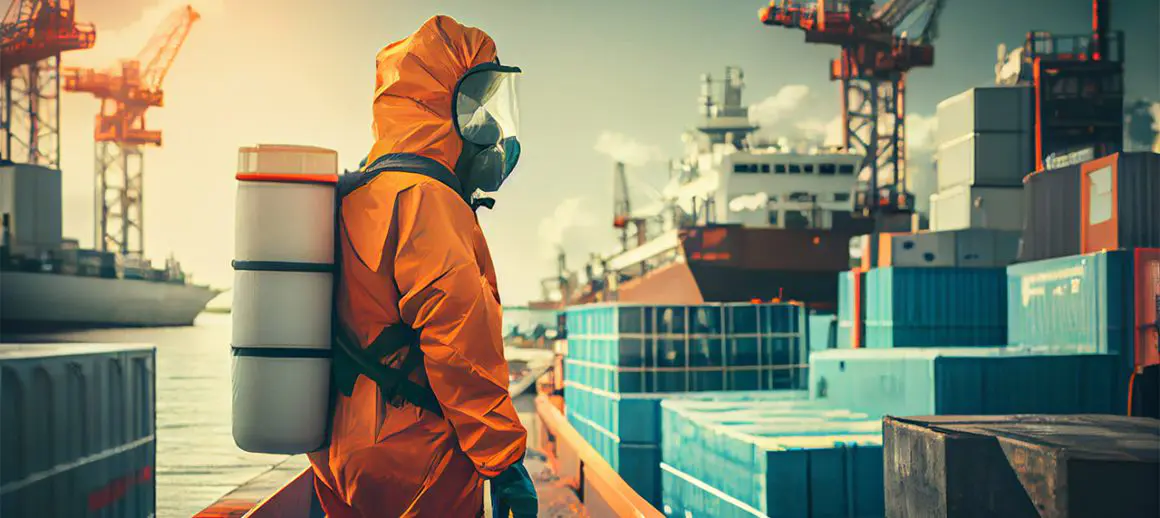 Knowing the various sets of hazardous materials regulations is crucial when shipping dangerous substances. These regulations provide guidelines for safe hazmat transportation and handling. Here are the key regulations to consider:
U.S. Department of Transportation (DoT) Title 49:
Title 49 of the code of federal regulations governs the transportation of hazardous materials within the country, encompassing vital aspects like handling, shipping, and labeling protocols.
IMDG (International Maritime Dangerous Goods Code) Code:
The IMDG Code regulates the safe shipping of hazardous goods by sea for international transportation. It protects crew members and the marine environment from potentially harmful substances.
ICAO / IATA:
The ICAO is a UN agency responsible for international civil aviation that establishes standards for the international air transport of dangerous goods. IATA, a non-governmental organization, which includes HAZMAT transportation via commercial airlines, covers private-sector norms.
WHICH ITEMS ARE CLASSIFIED AS HAZMAT?​
Hazardous materials, commonly known as HAZMAT, encompass many substances that present potential risks during transportation and handling. These materials are classified into nine different classes based on their danger level. Each class has distinct properties and characteristics, leading to varying regulations for shipping, packaging, labeling, and handling hazardous products.
Why Is It Important To Choose An Experienced Company To Ship HAZMAT?
Selecting an experienced company for HAZMAT shipping is vital as it demands specialized knowledge. Not all hazmat transportation companies possess the necessary equipment to handle hazardous materials, making expertise crucial for safe and compliant transportation.
What Issues Can You Face If You Ship Hazardous Goods Incorrectly?
Incorrectly shipping dangerous goods can lead to severe repercussions. The margin for error is minimal, but the impact can be substantial, including potential injuries, property damage, and even life-threatening situations. Therefore, hazmat shipping must exercise utmost caution to prevent such issues.
The HAZMAT Shipping Manual is a comprehensive guide designed to assist businesses and individuals in safely transporting hazardous materials. It provides essential information on handling, packaging, and shipping dangerous goods to minimize risks and ensure compliance with regulations. Here are crucial guidelines and procedures outlined in the HAZMAT Shipping Manual to help you navigate the complexities of HAZMAT shipping and protect both people and the environment: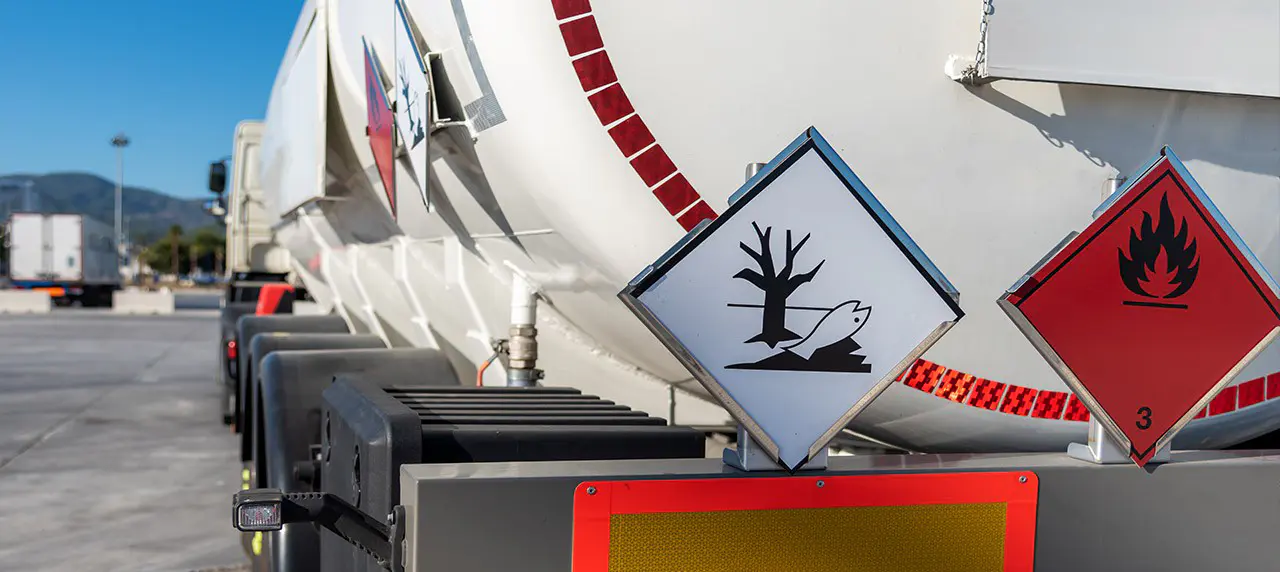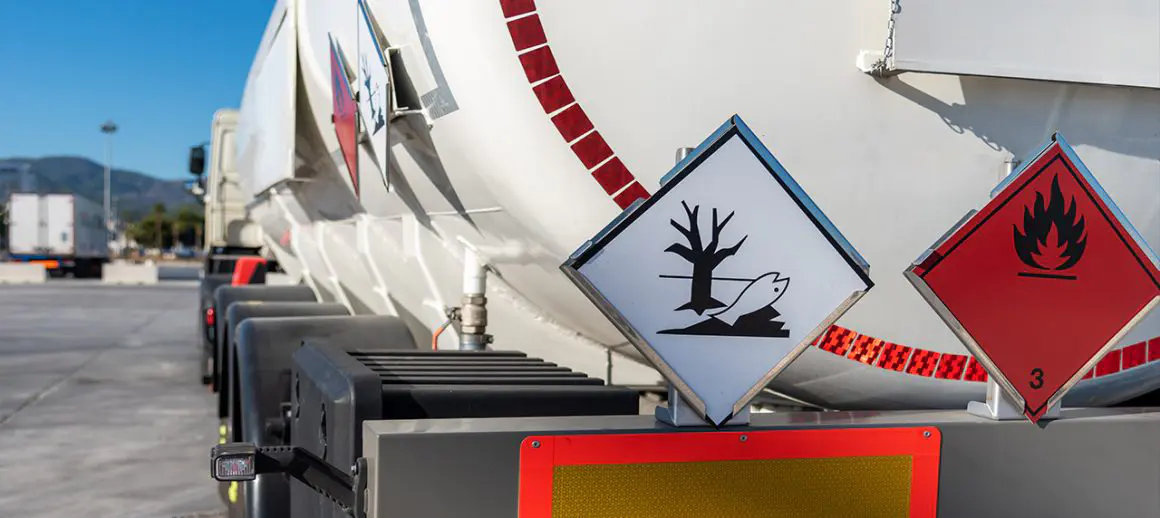 Identifying Hazardous Goods for Shipping.
The first step in the HAZMAT Shipping Manual is to confirm whether the shipped product is classified as hazardous and determine its specific hazard class. This determination influences various aspects, such as the required packaging and the mode of transportation, whether by air or ground.
To accomplish this, consulting the Material Safety Data Sheet (MSDS) is essential, as it contains vital information mandated by law for all hazardous materials or substances. The MSDS provides details like the Proper Shipping Name, Hazard Class, and UN Identification Number, along with packaging and labeling requirements, ensuring safe and compliant shipping practices.
Obtain HAZMAT Shipping Certification.
Companies must obtain a specific certification mandated by the Department of Transportation (DOT) for HAZMAT shipping. This certification entails proper training in classifying, packaging, marking, and labeling dangerous goods for shipment. Failure to comply can lead to severe fines. "HAZMAT employees" are individuals involved in the following:
Handling hazardous materials
Preparing hazardous materials for transportation
Operating vehicles used for hazardous material transport
Designing, manufacturing, inspecting, marking, reconditioning
Maintaining/repairing, or testing hazardous materials packaging
One can avoid this time-consuming process by outsourcing dangerous goods shipping to an experienced HAZMAT team.
Identify Appropriate Packaging for HAZMAT Shipping.
The packaging requirements vary based on hazardous materials' hazard class and quantity. Title 49 categorizes packaging into three "packing groups":
Packing Group I for great danger
Packing Group II for medium danger
Packing Group III for minor danger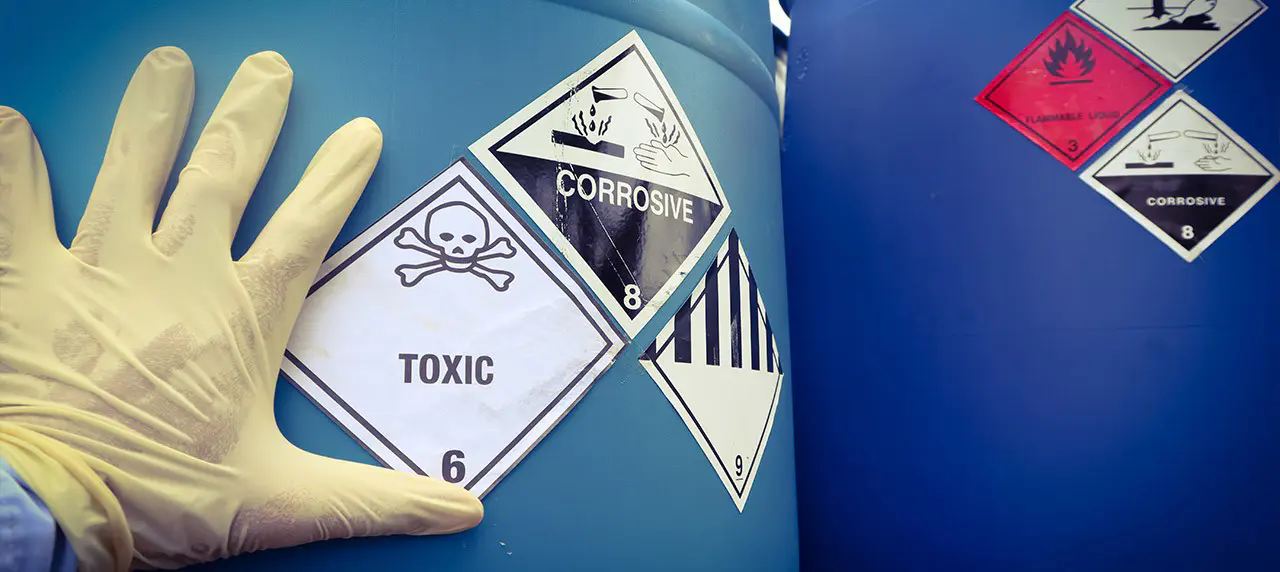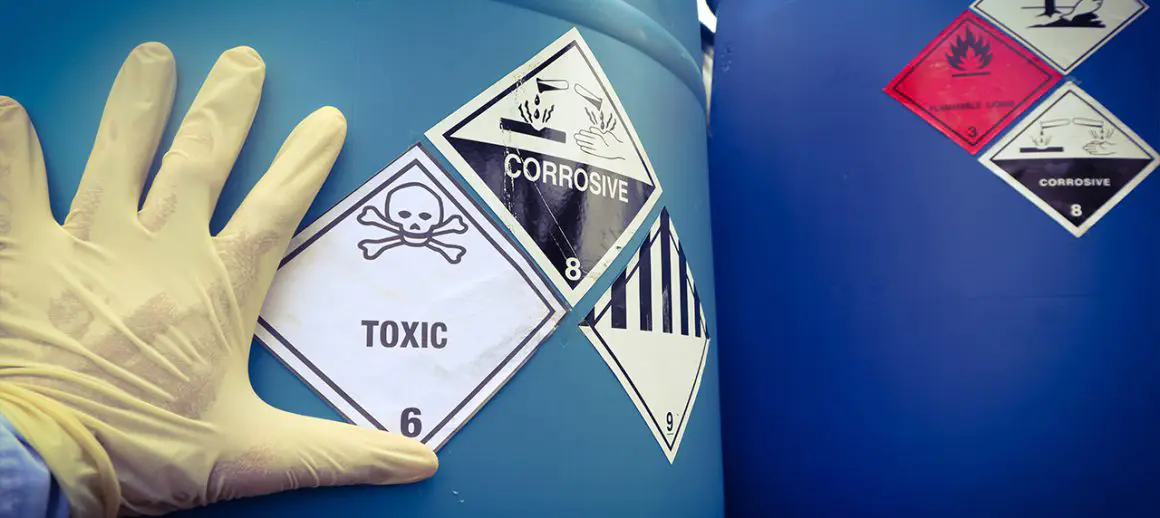 Proper Labeling and Marking for HAZMAT Packages.
Mark and label HAZMAT packages correctly to ensure safe handling, including package orientation and protection from heat.
Creating the Shipper's Declaration for HAZMAT Shipping.
Essential shipping documents for both Ground and Air shipments include:
The UN identification number
Proper shipping name
Packing group
Hazard class
Quantity
Type of packages
Shipper's certification
Emergency response information
Any additional required details.
With a global network and strong partnerships with top carriers, Atlantic Project Cargo delivers fast, reliable, and cost-effective HAZMAT shipping solutions tailored to your requirements—Trust Atlantic Project Cargo for safe and efficient transportation of dangerous goods. In addition to an extensive network and reliable partnerships, APC's experienced HAZMAT specialists ensure full compliance with regulations, proper handling, and meticulous documentation. Atlantic Project Cargo prioritizes safety and efficiency, offering peace of mind for the secure transportation of hazardous materials.