ARE YOU LOOKING FOR A RELIABLE AND SECURE WAY TO SHIP OUT OF GAUGE CARGO?​
Atlantic Project Cargo specializes in oversized cargo and provides a reliable and secure way to ship out of gauge cargo. We are ranked #1 for Agricultural Industry Shipping. We have the expertise and experience to safely and efficiently ship all your out of guage industrial cargo and construction equipment. Out of gauge cargo shipping can be challenging, with higher costs due to irregularly shaped merchandise and national or international regulations. Finding the right service provider is vital to ensure your goods reach their destination without complication or damage. Atlantic Project Cargo can help you ship all your out of gauge cargo. We have over 20 years of experience in out of gauge international cargo shipping.
WHAT IS OUT OF GAUGE CARGO?​
Out of gauge (OOG) cargo is cargo that does not fit inside a standard shipping container. Standard ISO shipping container dimensions are 20 or 40 feet long, 8 feet wide, and 8.6 feet tall.
Examples of items out of gauge include full-size vehicles, heavy construction machinery, and oversized items such as large agricultural equipment.
Due to the size and non-uniformity of these oversized items, you need a specialized process, accompanying permits, and legal documentation to transport these goods safely.
Atlantic Project Cargo offers specialized experience in shipping out of gauge cargo. We have the knowledge, expertise, and resources to get your shipment to its destination in the safest and most cost-effective way possible.
How Do You Know If Your Cargo Shipment Is Out of Gauge?
Before loading your cargo, you must determine if your product meets the shipping requirements for dimensional clearances. To determine this, begin by measuring your cargo's length, width, and height. Then, compare the measurements to standard shipping regulation requirements. OOG shipping requirements can be complex. For example, there are numerous regulations to comply with for OOG cargo shipped via land regarding the payload's height, width, length, and weight. If the carrier fails to comply with these regulations, your OOG shipment may be delayed or cause a costly accident on the road.
Knowing if your shipment falls within gauge or will require OOG handling measures means the difference between delays and extra costs or a streamlined, successful delivery.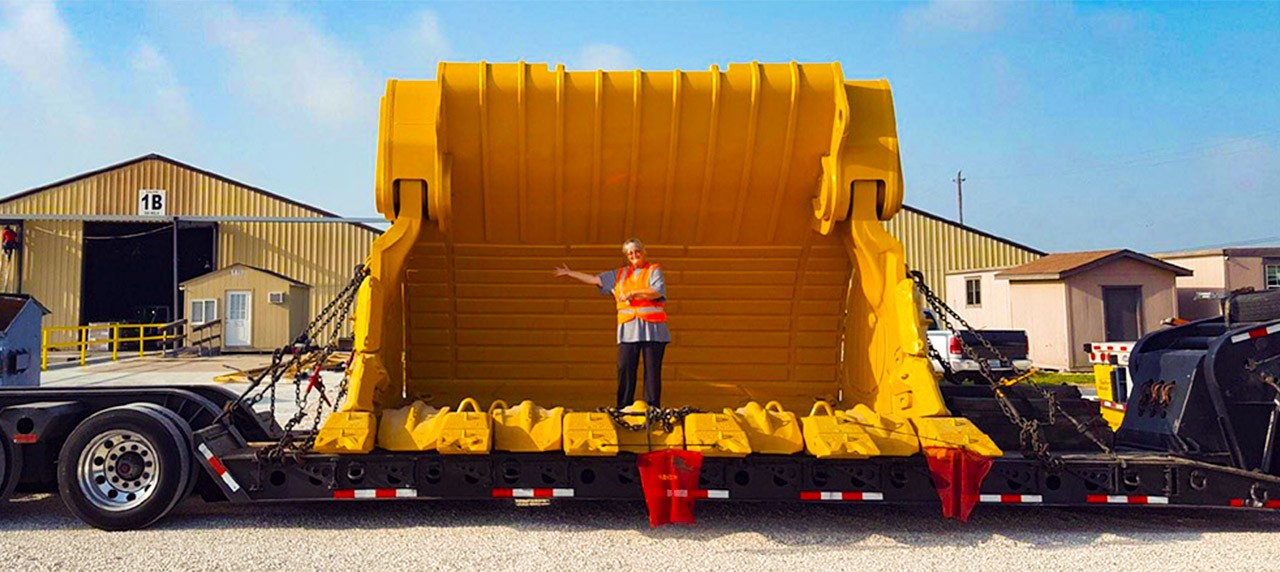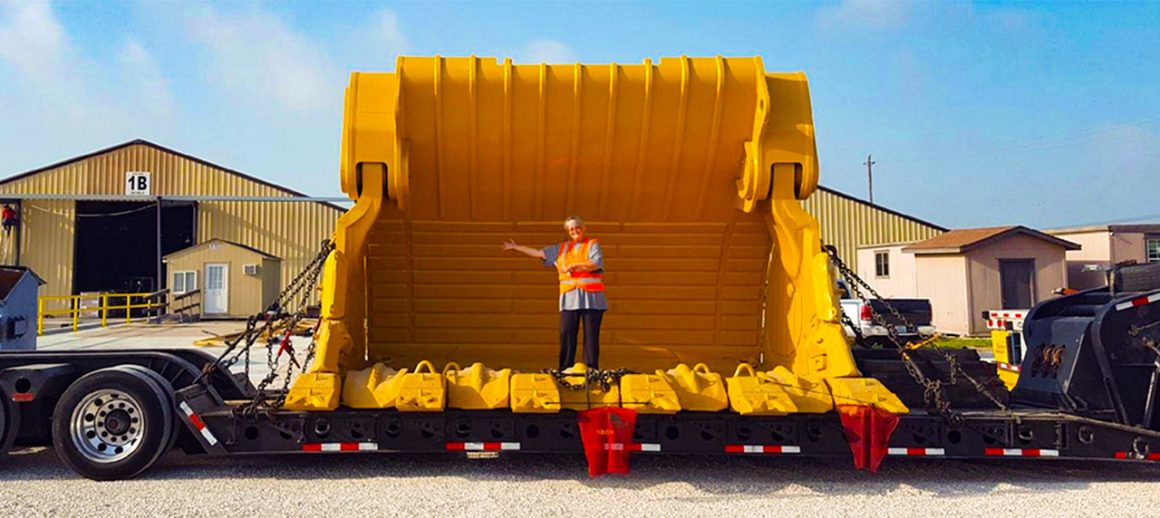 WHAT IS DIFFERENT ABOUT OUT OF GAUGE CARGO, AND WHY IS IT USED?​
OOG cargo is any type of goods or materials that cannot be safely handled using standard regulations and methods.
These items are often too large, irregularly shaped, or excessively heavy to fit within the operational limits set by airports, ships, and other cargo handlers. OOG cargo may have special storage and handling requirements that make transport challenging. This cargo type often requires custom specialized containers to prevent the goods from damaging other inventory.
specialized container types used for OOG shipping, including
What Are the Benefits of Using an Out of Gauge Cargo Shipping Company?
Shipping out of gauge items requires specialized equipment and experience to ensure safe transport. Using a dedicated out of gauge cargo shipping company ensures the proper techniques and precautions are used to help safeguard your valuable cargo while in transit.  Atlantic Project Cargo is a shipping company with access to multiple terminals, warehouses, and loading facilities worldwide. This experience and access make our company better positioned to find cost-effective solutions throughout the supply chain. 
With over two decades of knowledge and experience in the gauge cargo shipping industry, we can help you reduce stress and delays due to damaged or lost items and minimize potential costs when shipping oversized cargo like construction, industrial, or agricultural equipment.
WHY DOES OVERSIZED CARGO COST MORE?​
The cost of oversized cargo is generally higher than that of regular cargo because the size and weight of such items pose unique challenges for drivers and carriers. The packaging needed to secure oversized freight and the specialized requirements for moving and loading oversized items can quickly add up. For example:
Special permits may be required before an oversize cargo shipment can take place.

 

The size of the item shipped may incur additional fees or taxes.
Carrying oversize loads across multiple state lines often requires different rules or regulations depending on the state.
Atlantic Project Cargo can prove the extra caution required by a carrier to ensure regulatory compliance and minimize your shipping cost.
Mistakes to Avoid When Shipping Out of Gauge Cargo for Export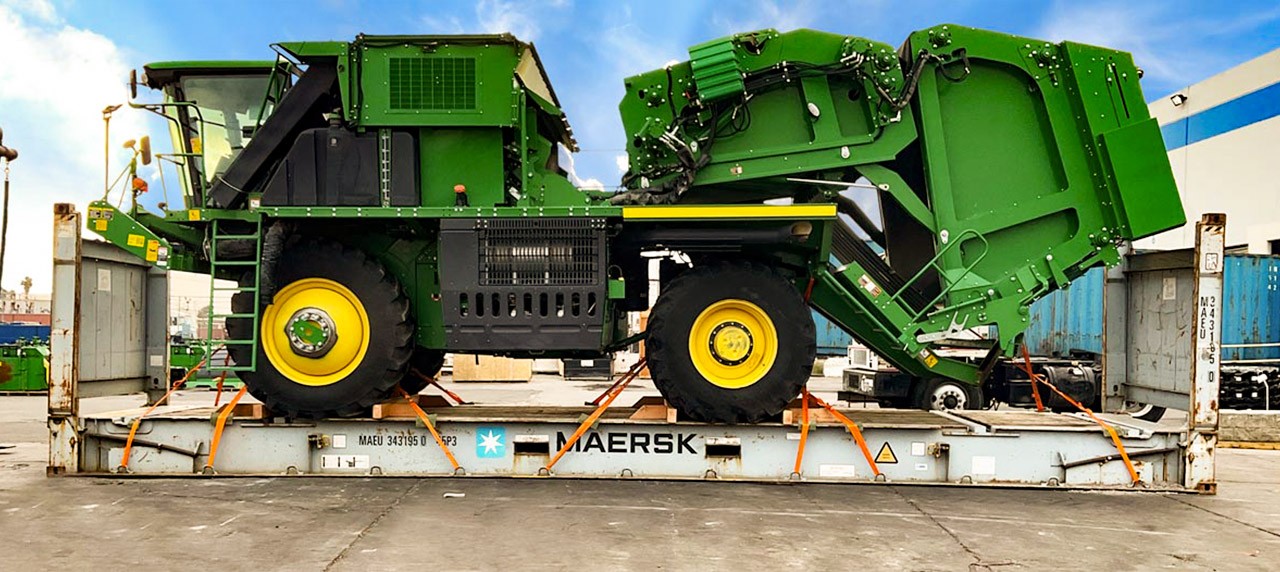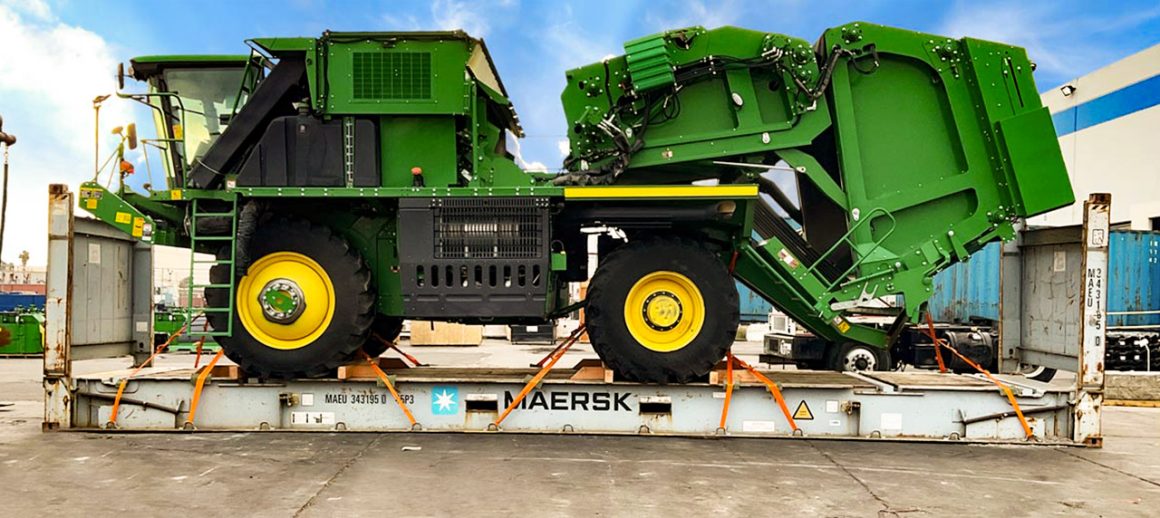 When shipping OOG cargo, you may face particular challenges, making it essential to avoid common mistakes that could result in unnecessary expenses, delays, or damage. 
To complete a gauge cargo shipment, you must:
Make sure you book a suitable vessel
Ensure the cargo is compatible with the vessel
Secure all relevant permits
Check the contract details before accepting them
Confirm which party will be responsible for unloading the cargo at its destination
Ensure there are sufficient correctly rated lifting devices available

 
Without a shipping partner with the expertise and experience to take the necessary precautions and avoid these common mistakes, you may incur extra costs or experience delays in your shipment.
The experts at Atlantic Project Cargo can provide the guidance you need to ship your OOG cargo without complication. We handle every part of the shipping process, from start to finish, so you have peace of mind that your shipment will arrive safely and on time.
How to Select the Right Out of Gauge Cargo Shipping Company
When selecting an OOG shipping company, it is essential to consider several key factors. Make the following considerations when evaluating which shipping company to use for your goods or equipment:
Evaluate the experience of the company's staff in working with large and complex loads. A company with specific expertise in this area is invaluable for both short-distance and international shipments.
Confirm that their health and safety protocols are up to standard so that you can rest easy knowing your shipment is secure throughout the process.
Inquire about the types of vehicles and cranes the company employs to guarantee they have access to necessary equipment.
Ensure the shipper offers additional support services such as full load analysis and industrial packing to ensure minimal disruption during transport.
Stress-Free Shipping with Atlantic Project Cargo
Out of gauge cargo shipping doesn't have to be a daunting process. By working with a reputable transportation specialist such as Atlantic Project Cargo, you can guarantee a smooth experience along each step of your out of gauge cargo shipment's journey. Our services provide flexible solutions for port management, storage, packaging, and document management, allowing businesses to capitalize on market opportunities with confidence quickly.
OOG cargo exportation with Atlantic Project Cargo is the best customized solution for all your shipping needs.
We also encourage you to read our following article about out-of-gauge cargo shipping – "How to Choose A Freight Forwarder For Oversized Cargo Shipping?".
The rapid growth of the agricultural sector in the US is met with increased demand for agricultural equipment worldwide. The US not only serves as a significant market for agricultural machinery but also as a robust exporter of such equipment. The agriculture sector in the US is thriving, with a high demand for equipment. Atlantic Project Cargo ensures efficient shipping for agricultural machinery, contributing to the industry's growth.