Atlantic Project Cargo realizes that heavy equipment plays a significant role in the success of construction, landscaping, and farming operations. Our extensive experience and comprehensive services ensure that heavy machinery, such as a backhoe, is handled with care, regardless of size. Our team can haul all types of equipment using our vast network and knowledge of laws, regulations, and permits.
With over two decades of industry leadership, Atlantic Project Cargo is the trusted choice for farmers, manufacturers, and builders. We promise to transport your heavy machinery precisely, professionally, and on time.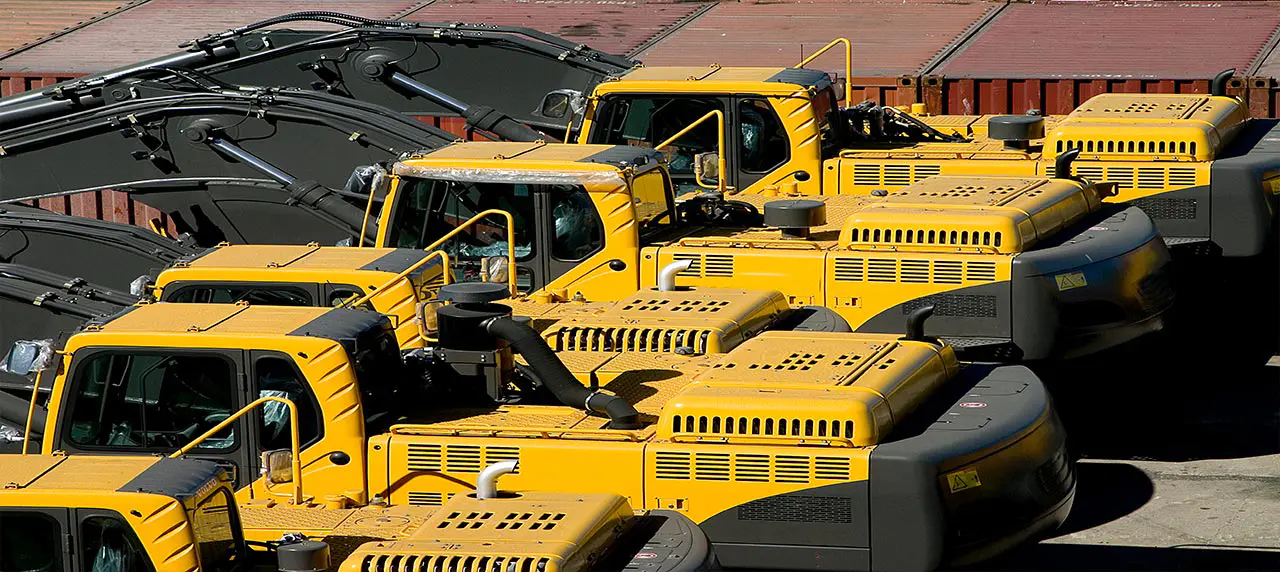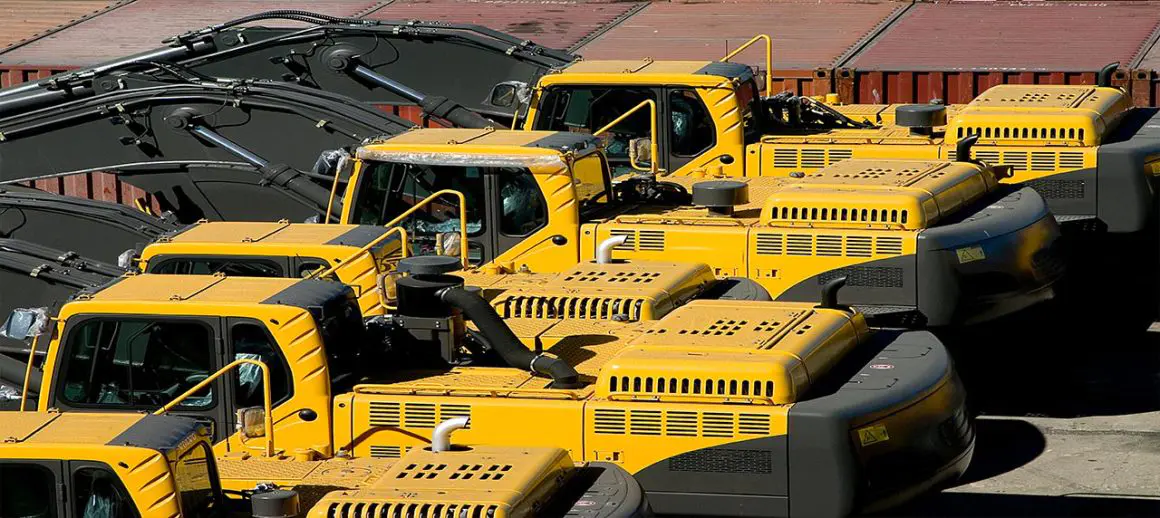 A backhoe is a versatile piece of heavy construction equipment primarily used for digging and moving dirt or other materials. It consists of a tractor-like unit with a bucket on the front and a small backhoe at the back. Like a traditional tractor shovel, the front attachment is used for pushing and lifting material, while the back part does more precise digging operations. Backhoes are typically at construction sites, landscaping projects, and infrastructure due to their versatility and ease of operation.
What are the Various Types of Backhoes?
Center-mount backhoes are traditional, full-size backhoes with a large bucket at the front and a smaller digging bucket at the back.
Side-shift backhoes can shift the backhoe arm to the side, allowing for close work next to walls or other structures.
Mini backhoes are smaller and perfect for light work and projects in constrained spaces.
Loader backhoes are dual-function machines combining a backhoe and front loader, ideal for various tasks in construction and digging.
Excavator backhoes are heavy-duty backhoes designed mainly for digging and excavating on large construction sites.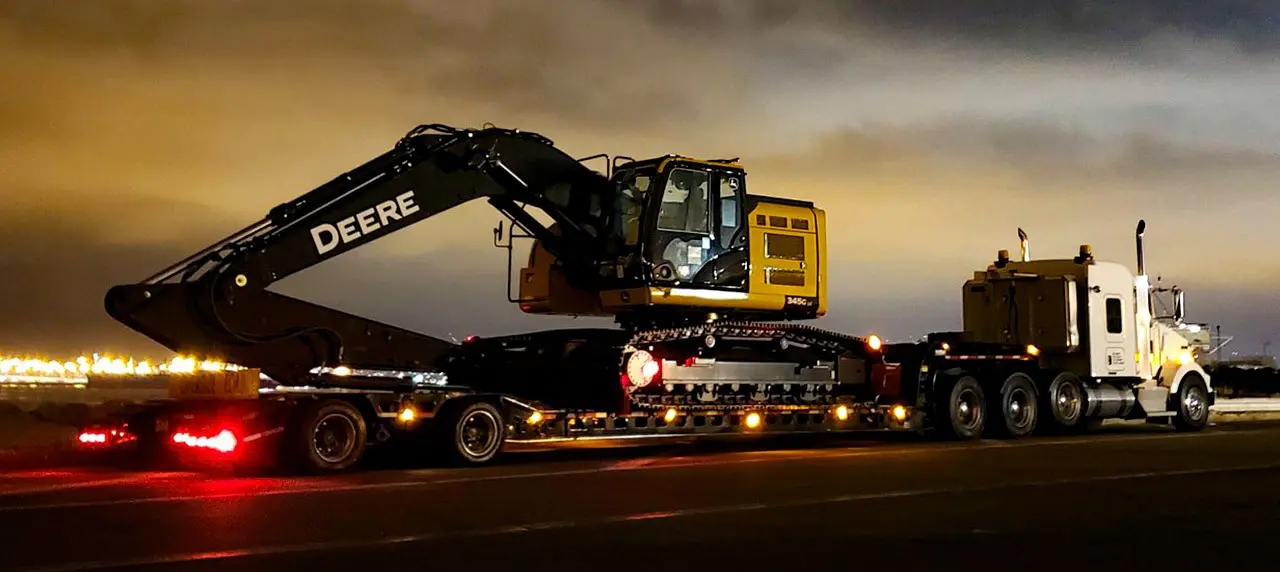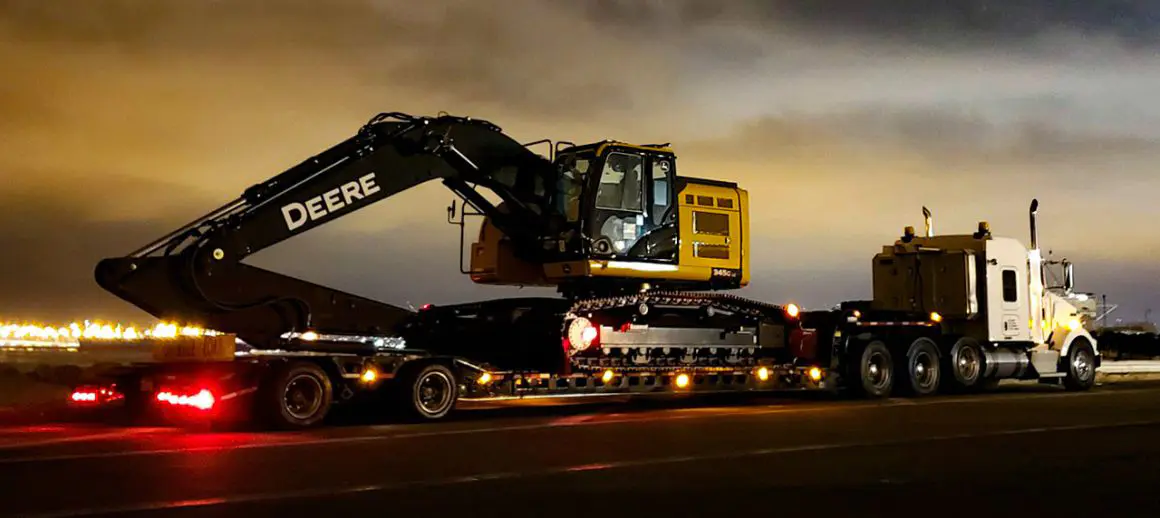 MOVING backhoe ACROSS THE COUNTRY
Transportation of heavy cargo, heavy equipment, and industrial machinery from state to state or across the country employ various methods to ensure safe and efficient delivery, including:
Railway Transport: Economical for moving bulky machinery across vast distances without urgent deadlines.
Road Shipping Methods:
• Flatbed Trailers: Commonly used for large machinery, ensuring secure anchoring.
• Semi-Truck: Suitable for medium-sized machinery with route flexibility.
• RGN (Removable Gooseneck): Ideal for tall machinery with a detachable front.
• Lowboy and Gooseneck Trailers: Suitable for moving tall and heavy machinery.
"Oversize load" signs and security vehicles are common for transporting oversized equipment.
INTERNATIONAL SHIPPING OF backhoe
International shipping of the heavy machinery and cargo requires a thorough strategy to navigate the complex issues associated with international logistics, including compliance with international shipping regulations, customs procedures, and logistics management across vast global distances.
Atlantic Project Cargo offers clients expertise in both ocean freight and air freight:
Ocean Freight:
• RoRo (Roll-on/Roll-off): Cost-efficient for wheeled cargo.
• Flat Rack Shipping: Utilizes open-sided flat rack containers for oversized machinery.
• Container Shipping: Suitable for smaller machinery or components.
• LoLo (Lift-on/Lift-off): Utilizes cranes for non-drivable items.
Air Freight:
While being a more expensive alternative to ocean shipping, air freight is a viable option for the time-sensitive shipment of heavy and oversized cargo.
FACTORS AFFECTING THE COST OF backhoe SHIPPING
The weight and dimensions of the equipment significantly affect the price.
The transportation distance also factors in, with longer distances incurring higher costs.
The choice of transportation method, whether by land, sea, or air, can impact the cost.
Import and export duties, taxes, and insurance also affect shipping costs.
ADVANTAGES OF backhoe SHIPPING​ WITH ATLANTIC PROJECT CARGO
Specialized Heavy And Outsized Cargo.
We are uniquely skilled in delivering expertise when managing the distinct challenges tied to transporting Heavy Cargo Equipment.
Global Logistic Network.
We deliver efficient, timely, and dependable international cargo movements.
Tailored Shipping Solutions.
We provide custom transport plans suited to your equipment's specifications and destination.
Comprehensive Regulatory Compliance.
Our team ensures timely deliveries by adhering to shipping laws and regulations at all stages.
Cost-Effective Options.
Collaborative planning to secure budget-friendly and safe transportation for your heavy and oversized cargo.
ADDITIONAL SERVICES ATLANTIC PROJECT CARGO OFFERS​
Atlantic Project Cargo provides comprehensive shipping services on all types of equipment, including: