Atlantic Project Cargo realizes that heavy equipment plays a significant role in the success of construction, landscaping, and warehousing operations. Our extensive experience and comprehensive services ensure that heavy machinery, including the boom lift, is handled with care, regardless of size. Our team can haul all types of equipment using our vast network and knowledge of laws, regulations, and permits.
With over two decades of industry leadership, Atlantic Project Cargo is the trusted choice for farmers, manufacturers, and builders. We promise to transport your heavy machinery precisely, professionally, and on time.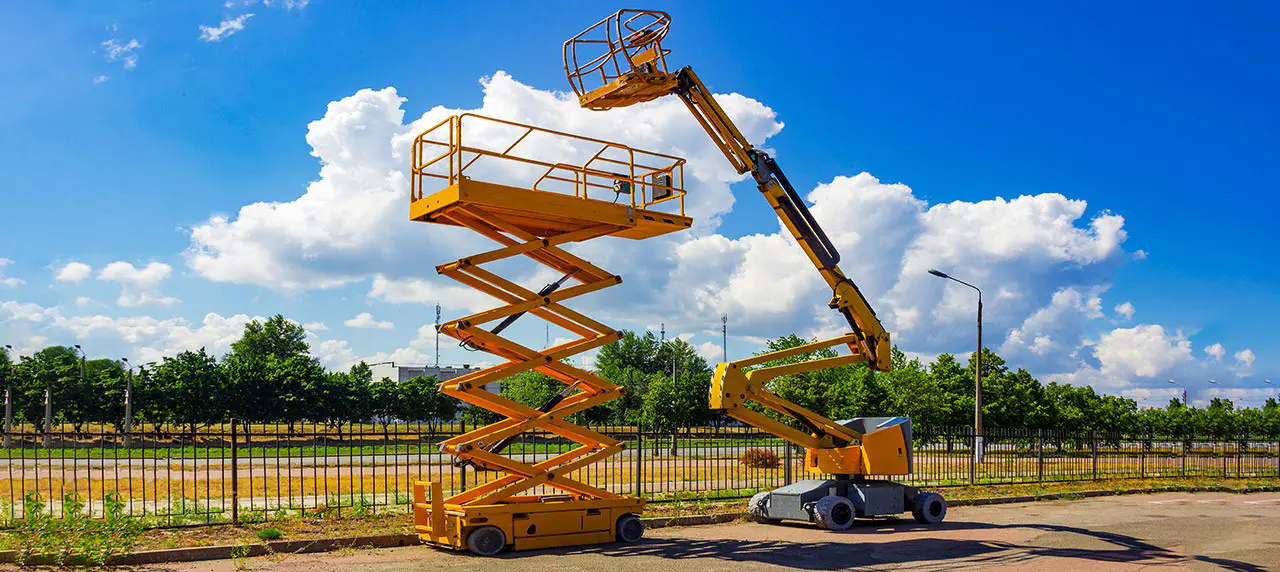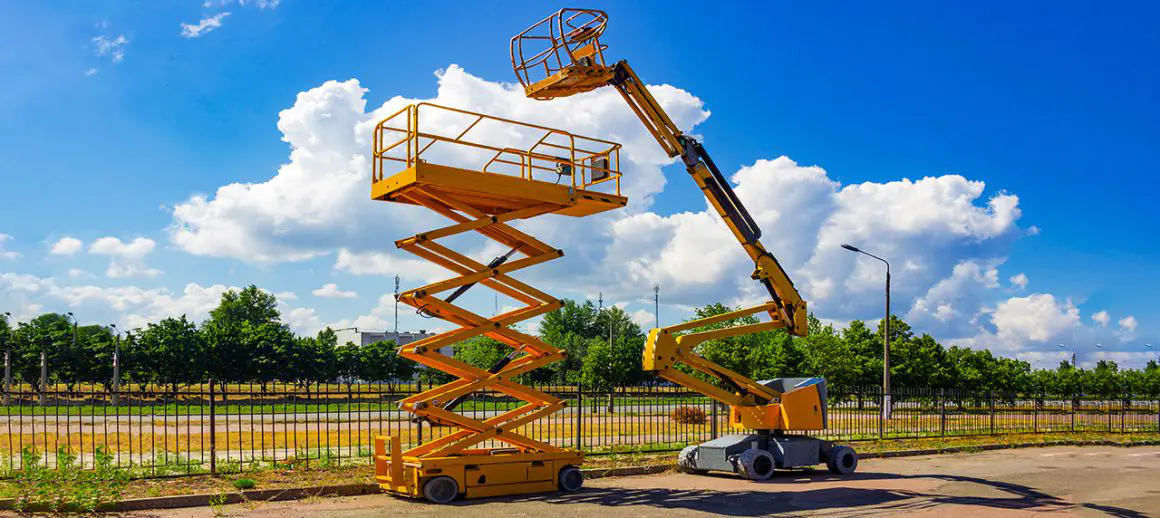 A boom lift, cherry picker, or aerial lift provides access to otherwise difficult or impossible access. It's instrumental in construction, maintenance, and warehousing operations, enabling workers to perform tasks at significant heights. This machine features a platform or bucket at the end of a hydraulic lifting system attached to a grounded base. The operator controls the vertical and horizontal actions of the platform, ensuring precise positioning and enhanced accessibility.
What are the Various Types of Boom Lifts?
Several types of boom lifts cater to various needs and situations. Here's a list:
Telescopic boom lifts offer maximum horizontal and vertical reach with a straight and extendable arm, making them ideal for areas with limited access.
Articulating boom lifts, also known as "knuckle booms," have articulated sections, allowing for movement around obstacles.
Trailer-mounted boom lifts are lightweight and easily towed, making them suitable for frequent relocation jobs.
Spider boom lifts are compact and can traverse uneven terrain, making them perfect for indoor use or narrow access areas.
Towable boom lifts are ideal for short-term jobs since they can be hitched to the back of a large vehicle for easy transportation.
Cherry pickers are best for picking fruits, although they work well for utility and construction applications.
MOVING boom lift ACROSS THE COUNTRY
Transportation of heavy cargo, heavy equipment, and industrial machinery from state to state or across the country employ various methods to ensure safe and efficient delivery, including:
Railway Transport: Economical for moving bulky machinery across vast distances without urgent deadlines.
Road Shipping Methods:
• Flatbed Trailers: Commonly used for large machinery, ensuring secure anchoring.
• Semi-Truck: Suitable for medium-sized machinery with route flexibility.
• RGN (Removable Gooseneck): Ideal for tall machinery with a detachable front.
• Lowboy and Gooseneck Trailers: Suitable for moving tall and heavy machinery.
"Oversize load" signs and security vehicles are common for transporting oversized equipment.
INTERNATIONAL SHIPPING OF boom lift
International shipping of the heavy machinery and cargo requires a thorough strategy to navigate the complex issues associated with international logistics, including compliance with international shipping regulations, customs procedures, and logistics management across vast global distances.
Atlantic Project Cargo offers clients expertise in both ocean freight and air freight:
Ocean Freight:
• RoRo (Roll-on/Roll-off): Cost-efficient for wheeled cargo.
• Flat Rack Shipping: Utilizes open-sided flat rack containers for oversized machinery.
• Container Shipping: Suitable for smaller machinery or components.
• LoLo (Lift-on/Lift-off): Utilizes cranes for non-drivable items.
Air Freight:
While being a more expensive alternative to ocean shipping, air freight is a viable option for the time-sensitive shipment of heavy and oversized cargo.
FACTORS AFFECTING THE COST OF boom lift SHIPPING
The weight and dimensions of the equipment significantly affect the price.
The transportation distance also factors in, with longer distances incurring higher costs.
The choice of transportation method, whether by land, sea, or air, can impact the cost.
Import and export duties, taxes, and insurance also affect shipping costs.
ADVANTAGES OF boom lift SHIPPING​ WITH ATLANTIC PROJECT CARGO
Specialized Heavy And Outsized Cargo.
We are uniquely skilled in delivering expertise when managing the distinct challenges tied to transporting Heavy Cargo Equipment.
Global Logistic Network.
We deliver efficient, timely, and dependable international cargo movements.
Tailored Shipping Solutions.
We provide custom transport plans suited to your equipment's specifications and destination.
Comprehensive Regulatory Compliance.
Our team ensures timely deliveries by adhering to shipping laws and regulations at all stages.
Cost-Effective Options.
Collaborative planning to secure budget-friendly and safe transportation for your heavy and oversized cargo.
ADDITIONAL SERVICES ATLANTIC PROJECT CARGO OFFERS​
Atlantic Project Cargo provides comprehensive shipping services on all types of equipment, including: