Safe and efficient international shipping of a yacht or boat involves meticulous planning and execution. Everyone who has to ship a boat, whether a vast luxury yacht or a small recreational boat, must comprehensively understand the necessary steps, preparation, and shipping strategies. This comprehensive manual will provide the knowledge and skills to ship a boat internationally.
When is Yacht Delivery Required?
There are various scenarios when yacht delivery becomes necessary. Some everyday situations include:
Purchasing a yacht from a foreign country and needing it delivered to your preferred location.
Participating in international boat shows or racing events.
Relocating to a new boating destination.
Sending your yacht for repairs or maintenance in another country.
Selling your yacht to a buyer in a different country.
Professional yacht delivery services ensure a hassle-free and secure transportation process in these cases.
Priming Your Yacht for Overseas Shipping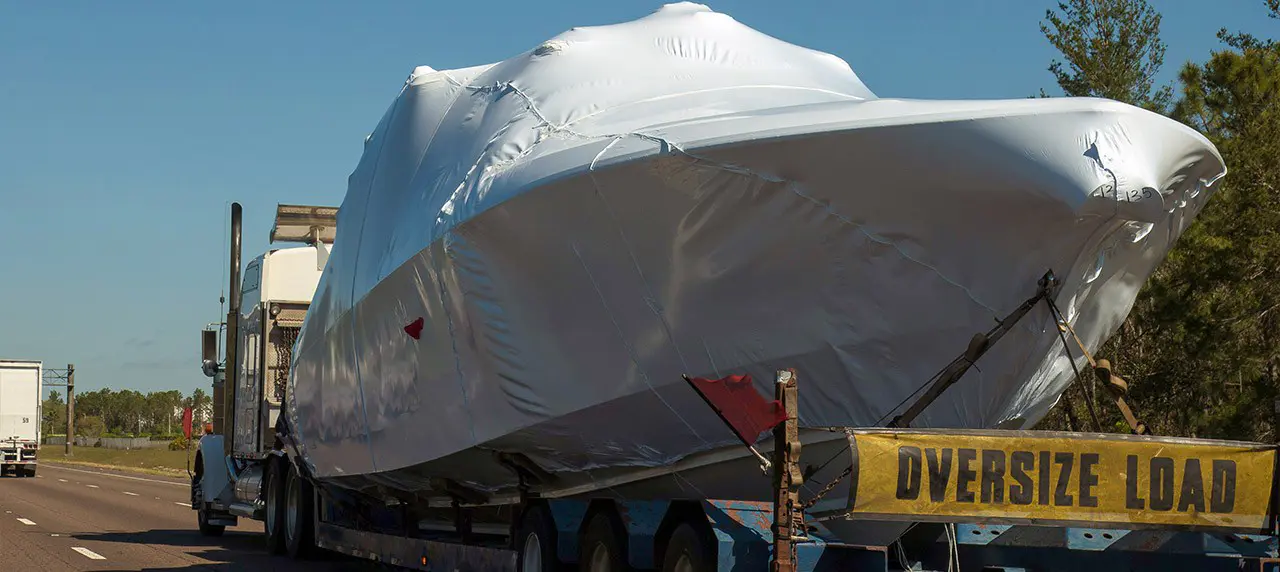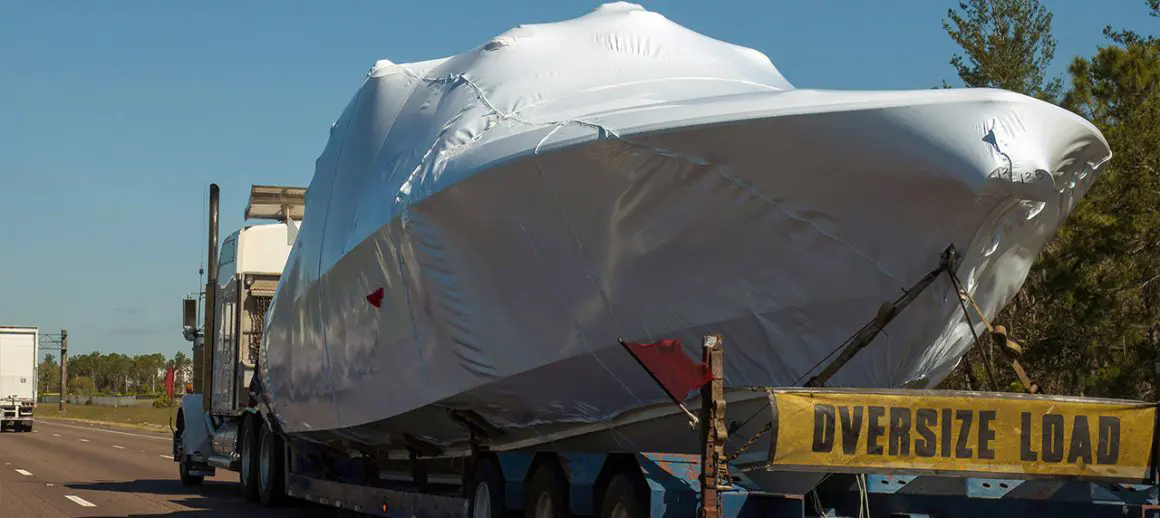 Proper preparation is essential to ensure the safety of your yacht or boat during international shipping or moving any oversized cargo. Follow these steps to prepare your vessel:
Documentation and Registration
Ensure all necessary documentation, including ownership papers, registration, and insurance, is in order. Verify that your vessel complies with international regulations and has the necessary permits for transportation.
Maintenance and Inspection
Inspect your yacht or boat thoroughly, checking for mechanical issues or damages before you ship a boat overseas. Conduct routine maintenance and ensure that all systems are in proper working order.
Secure Loose Items
Remove all your items from the boat, including any loose objects and non-essential equipment. Secure any remaining items properly to prevent damage during transit.
Fuel and Fluids
Ensure your yacht or boat has minimal fuel and fluids onboard to comply with safety regulations. Consult with your shipping provider for specific requirements regarding fuel levels.
Properly Winterize (if applicable)
If you are shipping your yacht or boat during the winter season or to a colder climate, take the necessary steps to winterize the vessel. This action protects the water systems, engines, and other components from freezing temperatures.
Proper preparation is crucial to safeguard your yacht or boat and ensure a seamless shipping experience.
Ensuring Your Boat's Safety
Your yacht or boat will be open to various environmental conditions and potential risks during international shipping. Protecting your vessel is essential to prevent damage. Consider the following measures:
Professional Packing and Crating
Engage in professional packing and crating services to ensure your yacht or boat is securely transported. Expert packers will use high-quality materials to protect the vessel from impacts, vibrations, and moisture.
Shrink-Wrapping
Shrink-wrapping provides an additional layer of protection for your yacht or boat. This tight, weather-resistant covering shields the vessel from rain, saltwater, and UV rays.
Secure Transportation Equipment
Verify that the shipping company uses specialized yacht and boat transportation equipment, such as cranes, lifts, and trailers. These ensure safe handling and secure handling operations.
Insurance Coverage
Obtain comprehensive insurance coverage for your yacht or boat during transportation. This step provides financial protection in case of any unforeseen incidents or damages. By implementing these protective measures, you can minimize the risk of damage to your yacht or boat and ensure its safe arrival at the destination.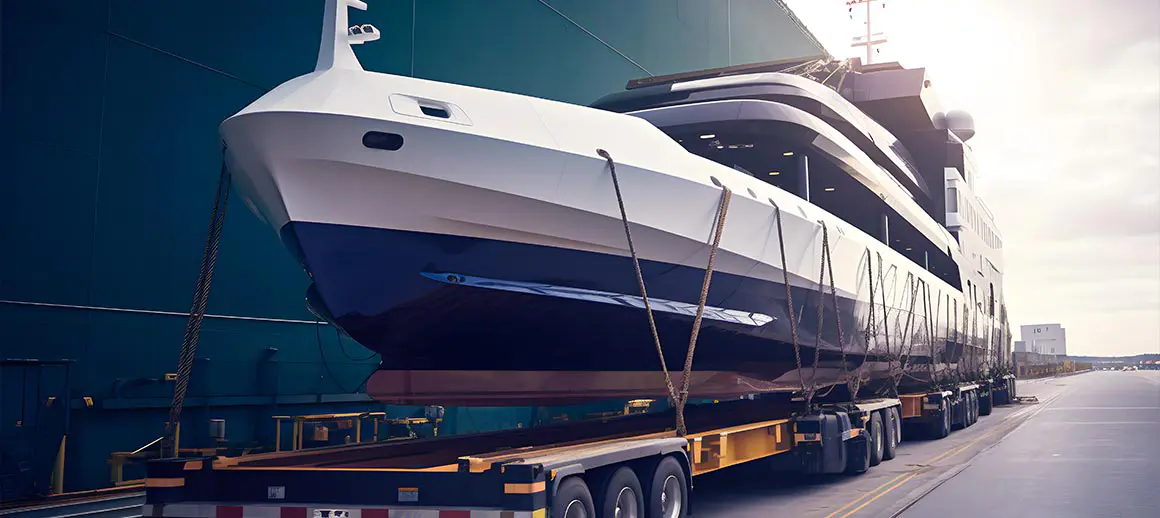 There are several methods available for shipping yachts and boats internationally. The choice of method depends on factors such as the size of the vessel, its configuration, and the specific requirements of the shipping route. Here are the main yacht shipping methods:
Shipping with Containers
The boat must be loaded into a shipping container. It's a safe and sound transport, particularly for boats of modest size.
Roll-on/roll-off
Yachts may be efficiently transported via RoRo transportation. It is a way to carry a ship from one port to another. It is moved and dragged onto a RoRo vessel via special ramps, where it is safely attached and then carried.
Shipping using Lift-On/Lift-Off
LoLo companies use cranes and other forms of special uploading equipment when transporting yachts and boats. The largest boats that may benefit from this are those larger boats that are unsuitable for RoRo or freight container transport and sometimes resort to this strategy for manual handling their cargo.
Shipping from Port to Port
From loading at the originating port to unloading at the destination port, berth-to-berth shipping covers everything. Logistics are all taken care of, including loading, securing, transporting, unloading, importing, exporting, and dispatching the yacht or boat.
The choice of shipping method depends on factors such as the size and type of the yacht or boat, budget considerations, and the specific requirements of the shipping route. Working with a professional yacht shipping service provider like Atlantic Project Cargo ensures the most suitable method is used for your needs.
Evaluating the Cost of Boat Shipping
The cost of global shipping a boat varies depending on several factors, including:
Boat's size and dimensions
Chosen shipping method
Distance between origin and destination ports
Customization and special handling requirements
Insurance coverage
Requesting a free boat shipping quote from a reputable yacht shipping service provider is necessary to get an accurate estimate based on your specific requirements. They will consider the details of your boat and the shipping route to provide you with a comprehensive cost breakdown.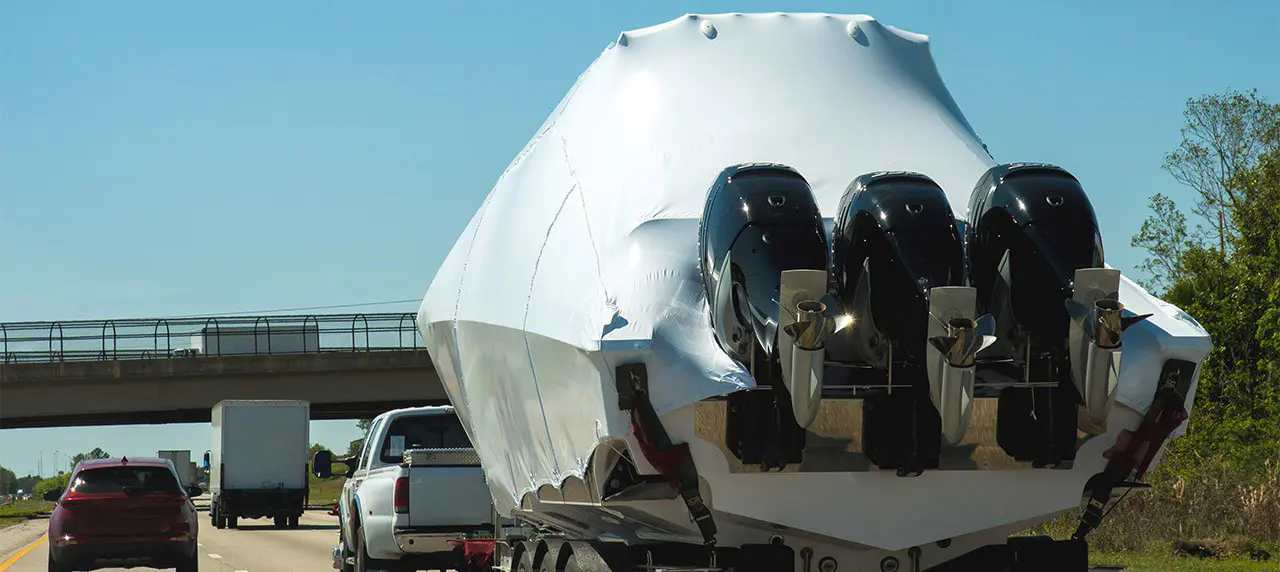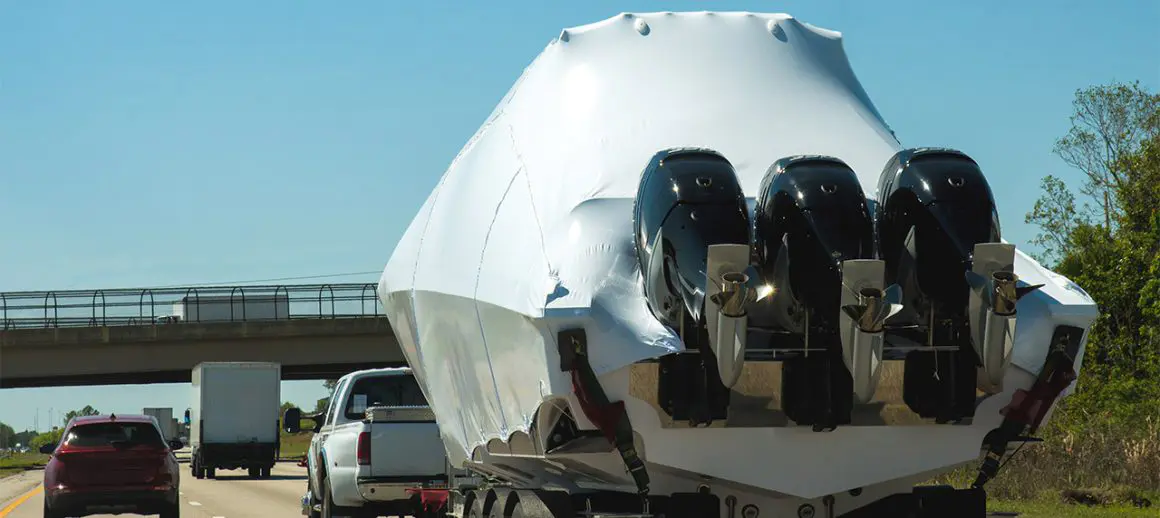 When you choose Atlantic Project Cargo for your any-size yacht and boat shipping requirements, you can expect multiple levels of perks, including:
Comprehensive Solutions
Atlantic Project Cargo offers comprehensive solutions to your yacht and boat shipping requirements. From logistics planning to documentation, customs clearance, and secure transportation, we handle every aspect of the shipping process.
Cost-Effective Solutions
We understand the importance of cost efficiency and strive to provide competitive pricing without compromising the quality of any services. Our strong relationships with shipping partners and our expertise in logistics planning enable us to offer cost-effective solutions for yacht and boat shipping.
Customer Satisfaction
At Atlantic Project Cargo, customer satisfaction is at the heart of everything. We aim to surpass your expectations by providing exceptional service, personalized attention, and reliable support throughout shipping. Our commitment to your satisfaction motivates us to go the extra mile to commit to a great and successful shipping experience.
Customized Approach
We understand that every yacht and boat is unique, and tailor our services to meet your custom needs. Even if you require first-class, custom crating, or additional security measures, we provide customized solutions to ensure your vessel's safe and secure transportation.
Experience and Expertise
With years of experience in the industry, we have the expertise to handle all aspects of yacht and boat shipping. Our team of professionals manages the intricacies of international transportation and ensures the highest level of service.
Global Network
Through our extensive global network of dependable partners, we can provide shipping services to a broad range of locations. Our connections guarantee that only qualified individuals will manage your yacht or boat during transport.
Transparency and Communication
We believe in transparent and open communication with our clients. Throughout the shipping process, our team will keep you informed about the progress and provide updates on the status of your yacht or boat. You can trust us to be responsive and address any concerns or queries promptly.
Safety and Security
The well-being of your yacht or boat is our top priority. We follow strict safety standards and employ industry best practices to safeguard your vessel during transportation. From professional packing to secure portering, we take every precaution to ensure a safe journey for your valuable asset.
Comfort and Ease of Service
When you opt for Atlantic Project Cargo, we can ensure that your valuable boat or yacht is in capable hands. Our team of industry veterans and professional staff is here to deliver your vessel to its destination safely and efficiently. We handle all the logistics, paperwork, and coordination, allowing you to focus on necessary aspects of your project or voyage.
By providing us with enough information, you'll receive a personalized estimate outlining the costs of shipping your boat abroad. This support will help you better understand the prices and services available.