With a commitment to excellence, Atlantic Project Cargo ensures seamless transportation of heavy farm and industrial equipment, yachts, perishables, medical gear, and high-tech items to and from the United States.
Shipping heavy and oversized equipment across borders requires a comprehensive grasp of the destination country's trade environment, regulations, and industrial position. When it comes to shipping equipment to Namibia, a developing economy and a budding trade relationship with various nations make it a promising destination for the transportation of such equipment. It's essential to consider working with a partner who understands guidelines for shipping heavy and oversized equipment to and from Namibia, ensuring a streamlined and effective transport process.
Namibia, a unique destination for international businesses, offers several key features that facilitate global trade and investment. Here are the highlights:
Official Language: English, making communication and transactions straightforward for many global firms.
Population: Approximately 2.5 million, based on the most recent data.
Time Zone: Operates in the Central Africa Time (CAT), crucial for business planning and synchronization.
Currency: The Namibian Dollar (NAD) is the official currency, linked to the South African Rand, ensuring a relatively consistent financial landscape for international interactions.
Financial Stability: The pegging of the Namibian Dollar to the South African Rand provides a stable financial setting for international transactions.
Business Insight: Recognizing these core features of Namibia can assist companies in grasping the essential logistical and business factors crucial for prosperous exports to this region.
Namibia has established trade relationships with various countries, with South Africa being a primary partner. The exchange of heavy and oversized equipment is an integral part of this relationship, promoting the growth of different sectors in both countries. Efficient freight and transportation networks support the export and import of such equipment, ensuring punctual and secure deliveries.
Shipping from the US to Namibia
The shipping of heavy equipment from the US to Namibia mainly involves machinery used in mining, construction, and agriculture. This includes tractors, bulldozers, and other large machinery crucial for these sectors' operational success. Transporting this equipment demands careful planning and compliance with the regulatory frameworks of both nations.
Challenges When Shipping to Namibia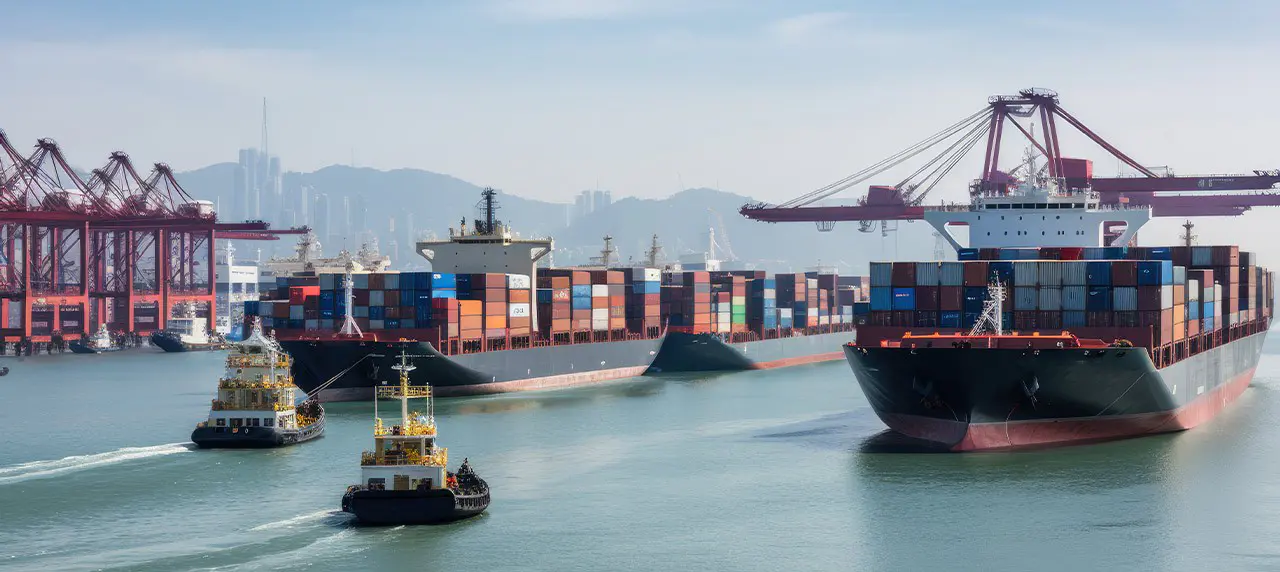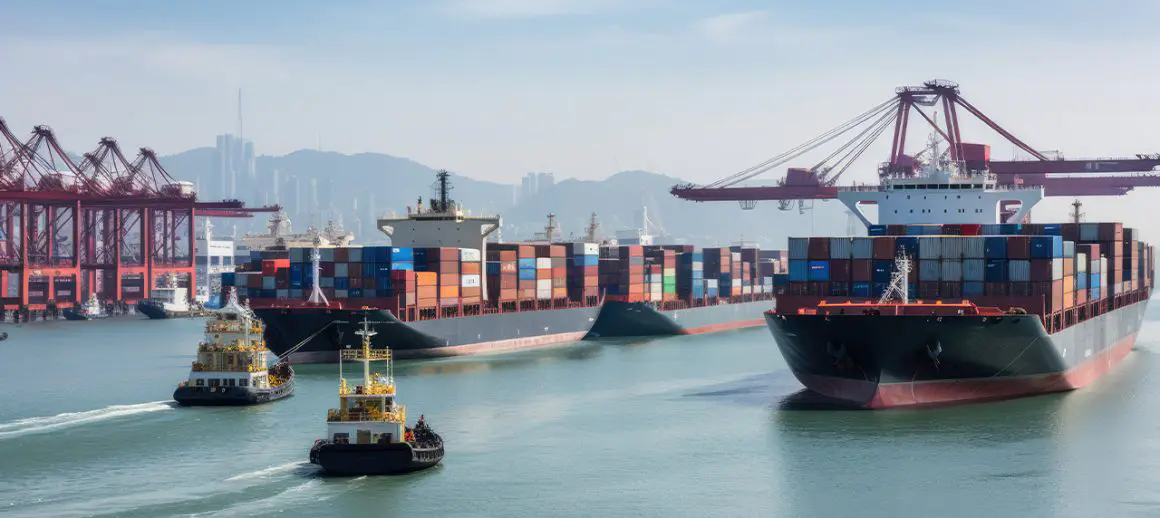 Shipping heavy and oversized equipment to Namibia presents challenges that demand careful planning and compliance with both local and international regulations:
Port Infrastructure: The strategic expansion of the Port of Walvis Bay's new container terminal is ongoing. This development, while beneficial in the long run, may pose logistical challenges and congestion in the short term.
Economic Dynamics: Namibia's economic landscape, including currency fluctuations, trade agreements, and economic policies, can influence the cost and feasibility of heavy equipment imports.
Customs Tax & Duty: Namibia has specific customs rules and regulations. Duty rates for heavy equipment shipping can go up to 45% of its value, and each piece of equipment might require unique paperwork or incur different customs duties.
Documentation: Proper documentation is crucial for customs clearance in both the exporting country and Namibia. Incomplete or incorrect documentation can lead to delays or denial of entry.
Cultural and Language Differences: While English is widely spoken, understanding local customs, business practices, and potentially communicating in local languages can be crucial for smooth operations.
Opportunities for Shipping to Namibia
Namibia offers numerous opportunities for international exporters specializing in heavy and oversized equipment. The country's growing sectors require specialized machinery and infrastructure. Here are some notable opportunities and the equipment types that can be beneficial:
Economic Growth and Infrastructure Development: Namibia's rapidly growing economy has led to significant investments in infrastructure development projects, increasing the demand for heavy equipment imports.
Green Hydrogen Production: Namibia is working on establishing a green hydrogen industry, which will likely require specialized heavy equipment for production and storage.
Mining Industry: This sector is pivotal to Namibia's economy, accounting for about 25% of the country's revenue. It involves the extraction of minerals such as uranium, zinc, lead, diamond, tungsten, tin, and silver.
Tourism: While not directly related to heavy equipment, the tourism industry's infrastructure development, such as road construction and maintenance of national parks, necessitates the use of oversized machinery.
Agriculture: Despite only 1% of Namibia's land being arable, the agriculture sector employs a significant portion of the population. Heavy machinery is essential for land cultivation, irrigation, and transportation of produce.
Fishing: Namibia boasts abundant fishing grounds, especially off its southern coast. The fishing industry, one of the fastest-growing sectors, requires heavy equipment for deep-sea fishing, processing, and transportation.
Power Generation: Namibia is investing in new power generation and transmission capabilities. The development of renewable power generation sources, such as solar and wind, necessitates the import of heavy equipment for installation and maintenance.
Port Development:  The expansion of Namibia's principal port, Walvis Bay, requires heavy machinery for construction, dredging, and maintenance. Source
Typical Heavy or Oversized Equipment Imported into Namibia
Namibia's growing industries often require the import of heavy and oversized equipment. This includes mining machinery, agricultural equipment, and industrial machines. Importing such machinery supports Namibia's core sectors, significantly contributing to the economy.
Ocean Freight Ports in Namibia
Port of Walvis Bay: Located on the west coast of Namibia, the Port of Walvis Bay is the country's largest commercial port, specializing in bulk cargo, containers, and fishing activities. Source
Port of Lüderitz:: Situated in the southern part of Namibia, the Port of Lüderitz primarily serves the fishing industry and is also a gateway for imports and exports for the southern region of the country. Source
WHY WORK WITH ATLANTIC PROJECT CARGO?
ATLANTIC PROJECT CARGO CAN HELP YOU ESTABLISH AN INTERNATIONAL PARTNERSHIP WITH NAMIBIA
The transport services we offer from the USA to China and from China to the USA: