The International Shipping of the COMBINE CLAAS LEXION 760
In the world of agricultural machinery, few names stand out as prominently as the COMBINE CLAAS LEXION 760. This powerhouse of a machine, with its advanced features and unmatched efficiency, has become a staple for farmers and agricultural enterprises worldwide. At Atlantic Project Cargo, we recently undertook the mammoth task of shipping this behemoth, and we're excited to share the journey with you.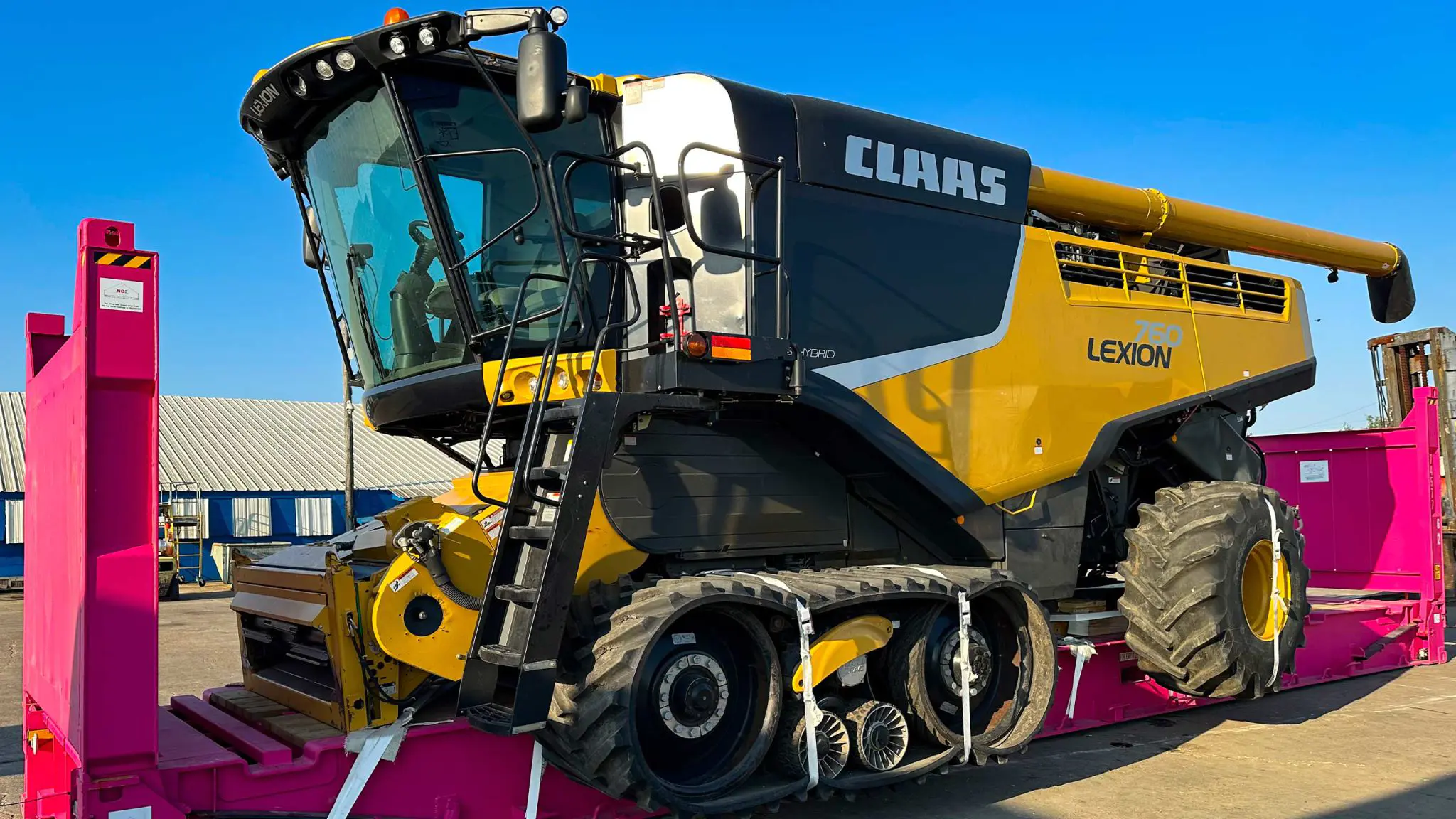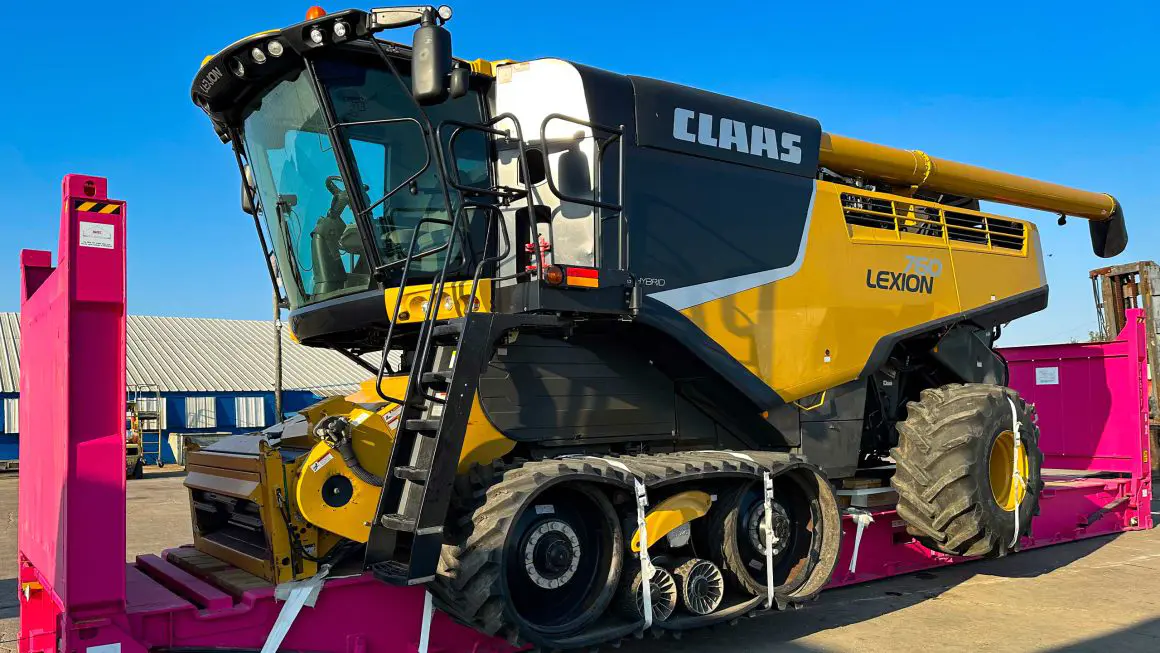 The Magnitude of the COMBINE CLAAS LEXION 760
Before diving into the shipping details, it's essential to understand the sheer size and capabilities of the LEXION 760. This combine is not just any agricultural equipment; it's a marvel of modern engineering. The LEXION 760 is part of the 8000/7000 series, known for delivering 10 percent more capacity than its predecessors, thanks to its enlarged APS SYNFLOW HYBRID threshing and separation system. Its grain holding and unloading capacities have been significantly increased, boasting a maximum of 18 tonnes and 180 L/second, respectively.
The international journey of the COMBINE CLAAS LEXION 760 was not just about moving it from point A to point B. It was about ensuring it reached its destination in the same pristine condition as when it left, and within the stipulated time. While the exact distance and time can vary based on the origin and destination, our commitment to efficiency and speed remains constant. We leverage our vast network and partnerships to offer solutions that not only save money but also expedite the shipping process.
One of the critical aspects of shipping oversized equipment like the LEXION 760 is understanding whether it can drive on its own or if a crane is required. In our case, the combine drove to the truck independently, while our team carefully monitored the entire process to ensure safety. Our staff, skilled in handling such oversized cargos, ensured that the combine was not damaged during the transportation process.
Shipping such a massive piece of equipment is no small feat. The challenges are manifold, from understanding the equipment's nuances, such as its actual dimensions and weight, to ensuring it's transported without a scratch. At Atlantic Project Cargo, our team's expertise and years of experience came into play. We meticulously planned every step, ensuring the combine was safely loaded, secured, and transported.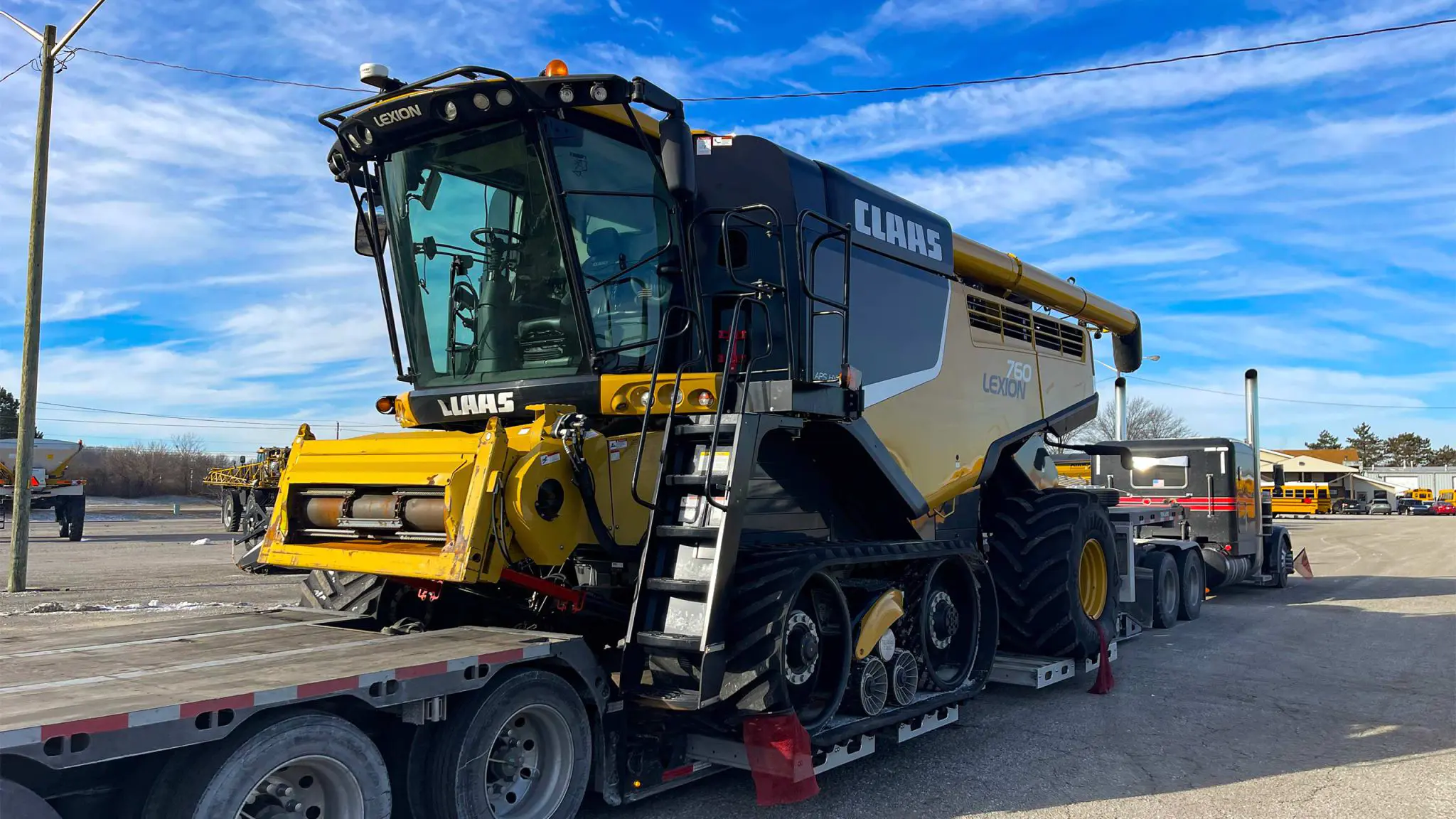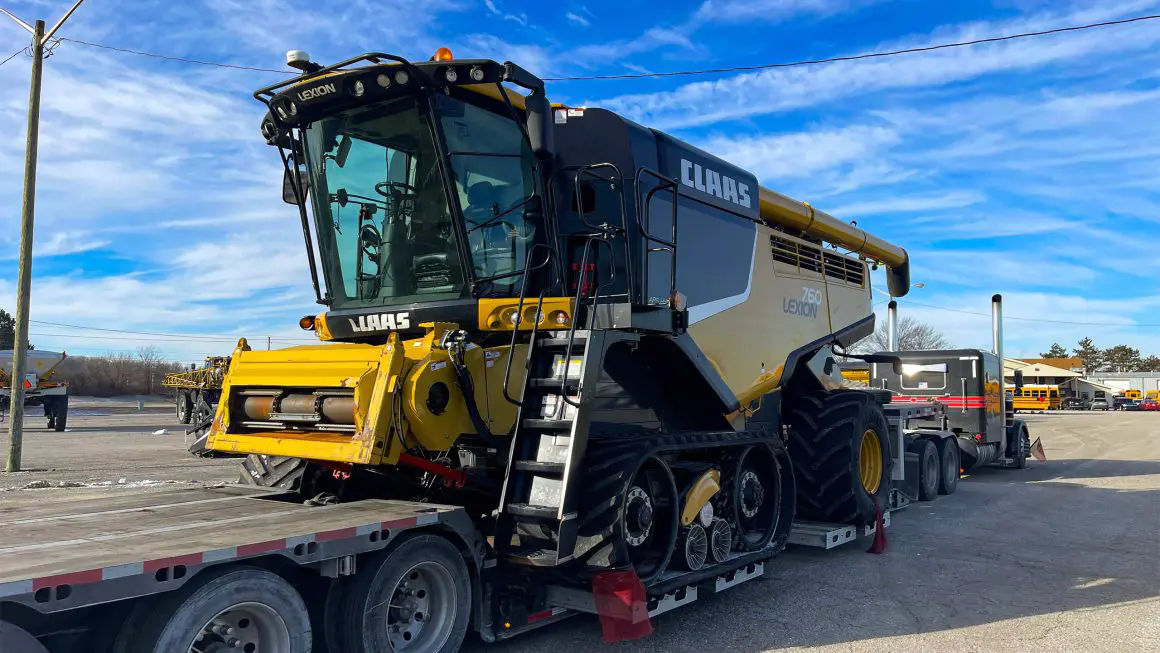 Why Choose Atlantic Project Cargo?
Our recent shipping of the COMBINE CLAAS LEXION 760 is a testament to our capabilities. But it's not just about one successful shipment; it's about consistently delivering excellence. Our approach combines the best of technology, expertise, and customer service, ensuring your cargo, no matter how big or small, is in safe hands.
In conclusion, the COMBINE CLAAS LEXION 760 is a marvel in the world of agricultural equipment, and shipping it internationally requires a level of expertise and commitment that only a few can offer. At Atlantic Project Cargo, we pride ourselves on being one of those select few. If you're looking to transport agricultural equipment or any other cargo, look no further. With us, you're not just choosing a shipping partner; you're choosing excellence.